Polenta Beef Ragout
The creamiest polenta topped with the most tender beef?! You may start drooling now.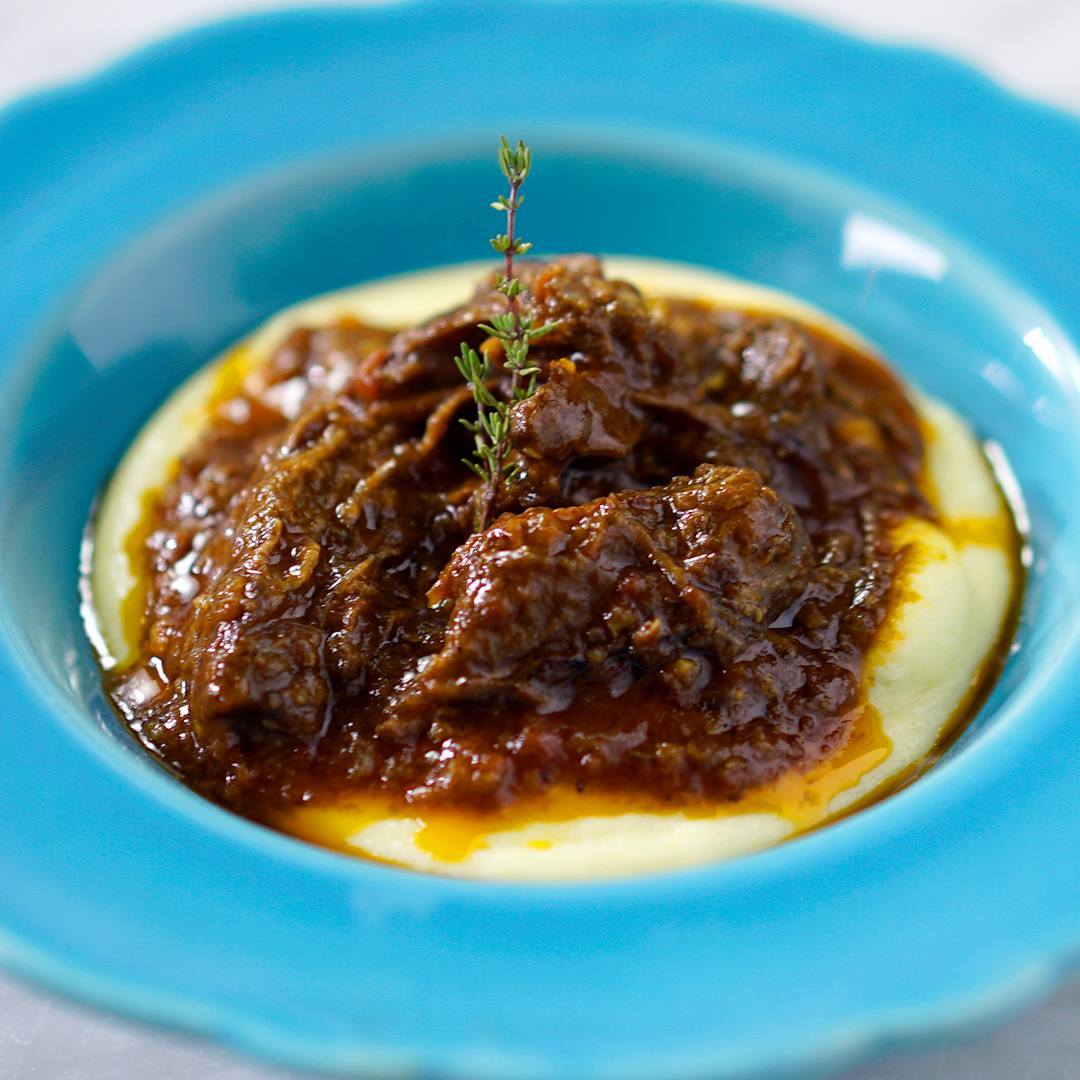 Ingredients
3 tablespoons olive oil
2 pounds beef cubes
1 medium onion, chopped
3 cloves garlic, minced
½ cup red wine
2 sprigs of thyme
1 can peeled tomatoes
4 cups beef broth
Salt
Black pepper
2 cups whole milk
3 cups vegetable stock
Salt
1 cup cornmeal
2 tablespoons butter
Parmesan cheese
Instructions
In a pan over medium heat, add oil. Add meat and cook until seared. Add the chopped onion and garlic and cook for 2 minutes. Add the wine, thyme, tomatoes and beef broth and cook over low heat for 2 hours, or until the meat begins to break down. Add salt and pepper to taste.
In a saucepan, add the milk, vegetable broth and salt. When the mixture boils, gradually add the cornmeal, stirring constantly. Lower the heat and continue stirring until the cornmeal is cooked and the mixture thickens, about 15 minutes. Turn off the heat and add the butter.
Serve with the meat ragout, and garnish with Parmesan cheese and thyme.
Watch the recipe video here:
The creamiest polenta topped with the most tender beef?! You may start drooling now.Taste for Yourself: taste.md/2IL2DkA?: Tastemade Brasil

Posted by Tastemade on Saturday, May 26, 2018