Lasagna Alla Vodka
As much as we all love penne alla vodka, this rif of lasagna alla vodka is incredible. Layers of creamy meat sauce between pasta and topped with cheese, talk about a perfect bite.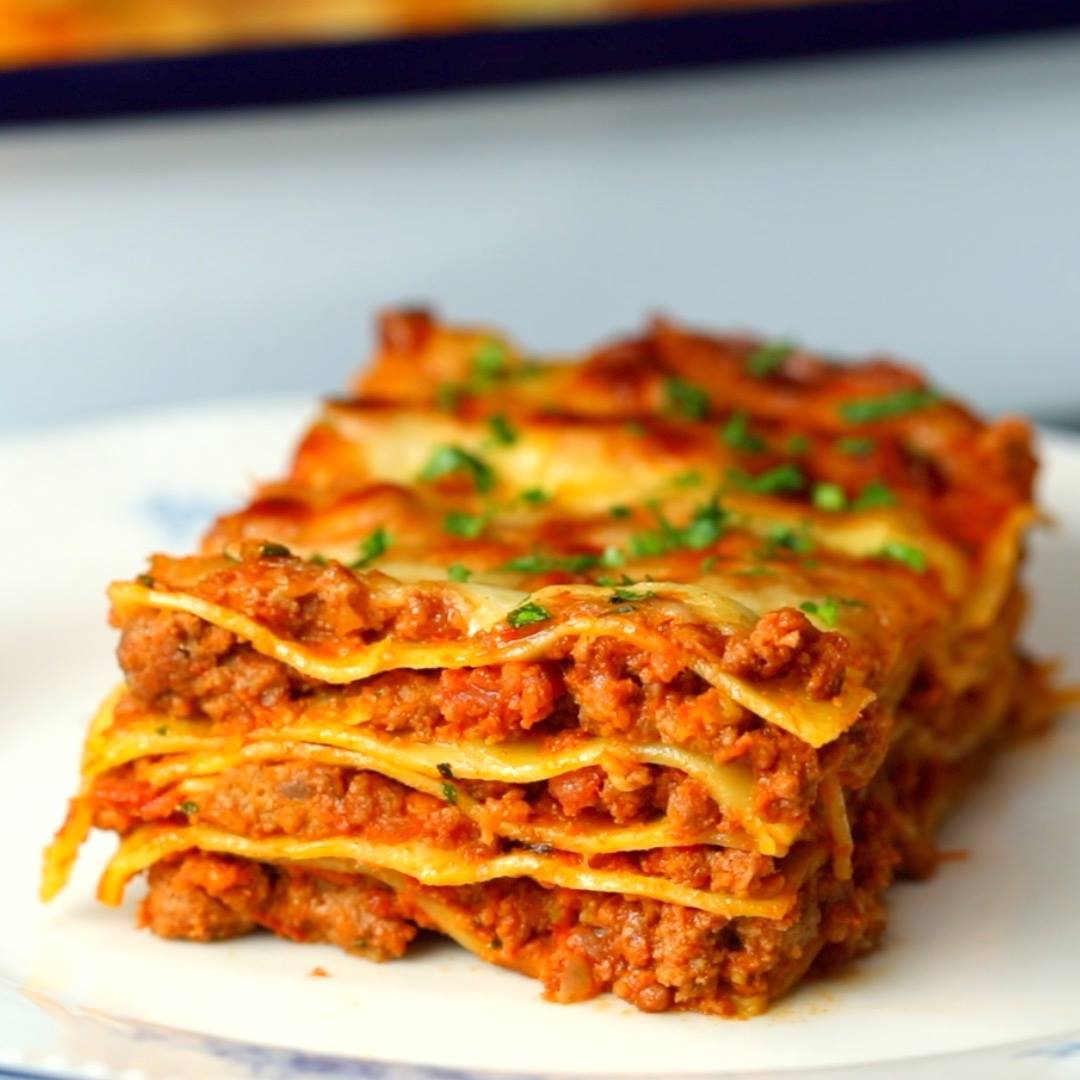 Ingredients
2 tbsp oil
4 rashers bacon, chopped finely
1 onion, diced finely
3 cloves garlic, minced
750g beef mince
500g crushed tomatoes
1 tsp salt
1 tsp pepper
1 tsp chili flakes
½ cup heavy cream
⅓ cup vodka
Instructions
In a large pan, cook bacon until fat has started to render and just slightly golden. Add oil and onions. Cook until onions are softened. Add garlic and cook until aromatic.
Crumble in beef and cook until browned and juices have reduced. Add crushed tomatoes, salt, pepper and chill flakes. Stir to combine. Bring to a simmer, cover and simmer for 30 minutes, stirring often. (Add a bit of water if it thickens too much).
Add cream and bring to a simmer. Add vodka and stir through. Remove from heat and let chill completely.
Pre-heat oven to 180ºC.
Spoon a thin layer of sauce on the bottom of a lasagna dish. Top with noodles. Layer lasagna noodles with sauce until finished and make sure the top layer is the sauce.
Top with mozzarella cheese. Cover and bake for 40 minutes. Remove and grill for 5 minutes.
Enjoy!
Watch the recipe video here:
https://www.facebook.com/JungleTwisted/videos/1856462027726318/