Stuffed Artichokes
The original edible flower is back and stuffed with a delicious spinach dip!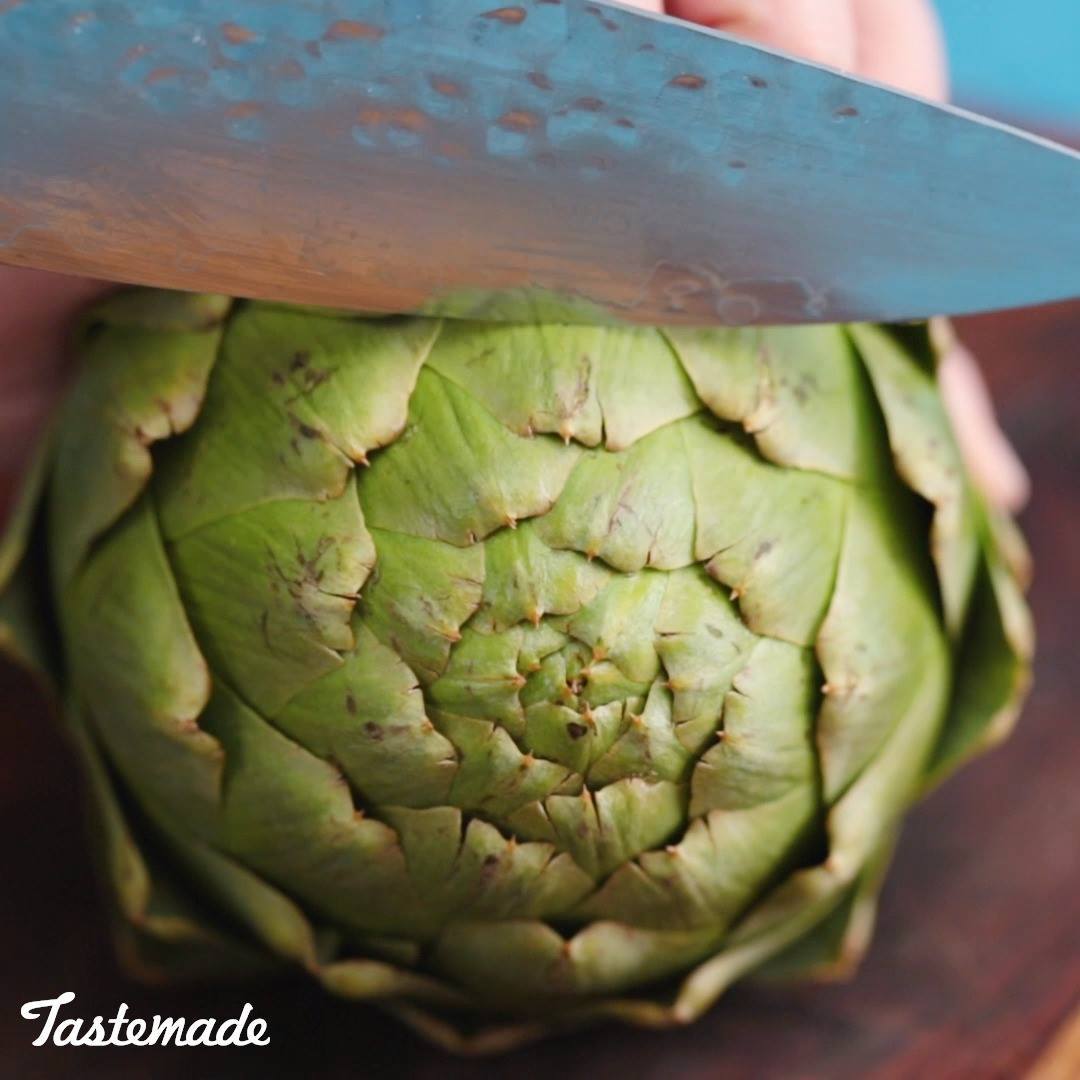 Ingredients
For the artichokes:
4 medium-sized artichokes
6 lemons, halved
For the filling:
2 cups frozen spinach, thawed and drained
½ cup marinated artichokes, chopped
1 cup sour cream
1 cup mayonnaise
2 cloves garlic, diced
½ cup diced yellow onion
2 tablespoons chopped scallions
2 tablespoons chopped dill
1 teaspoon salt
1 teaspoon red pepper flakes
1 teaspoon pepper
1 cup grated Parmesan
1 cup breadcrumbs
2 tablespoons olive oil
¼ cup lemon juice
Instructions
In a medium bowl, mix spinach, artichokes, sour cream, mayo, garlic, onion, scallions, dill, salt, red pepper flakes and pepper. Mix until combined and set aside while you prepare the artichokes. In a small bowl, mix breadcrumbs, Parmesan and oil. Set aside to top artichokes.
Preheat the oven to 375 degrees, and line a baking sheet with parchment paper. Prepare a bowl of water and squeeze lemons into the water.
Cut an inch off of an artichoke and cut in half lengthwise. Trim each leaf, removing the thistle. Remove the heart and set aside. Place in the lemon water while you repeat, using up all artichokes.
Remove the halves from the lemon water and brush with olive oil. Fill with spinach filling and top with lemon juice. Finish with breadcrumb mixture and cover with aluminum foil. Bake for 45 minutes and remove the foil. Reduce heat to 350 degrees and continue baking for another 30 to 45 minutes until the leaves are tender. Serve immediately.
Watch the recipe video here:
We stuffed artichoke dip in IN AN ACTUAL ARTICHOKE. You're welcome.Taste for Yourself: taste.md/2s7h5Nm

Posted by Tastemade on Sunday, May 27, 2018