Bacon Jalapeno Popper Dauphinoise
BACON JALAPENO POPPER DAUPHINOISE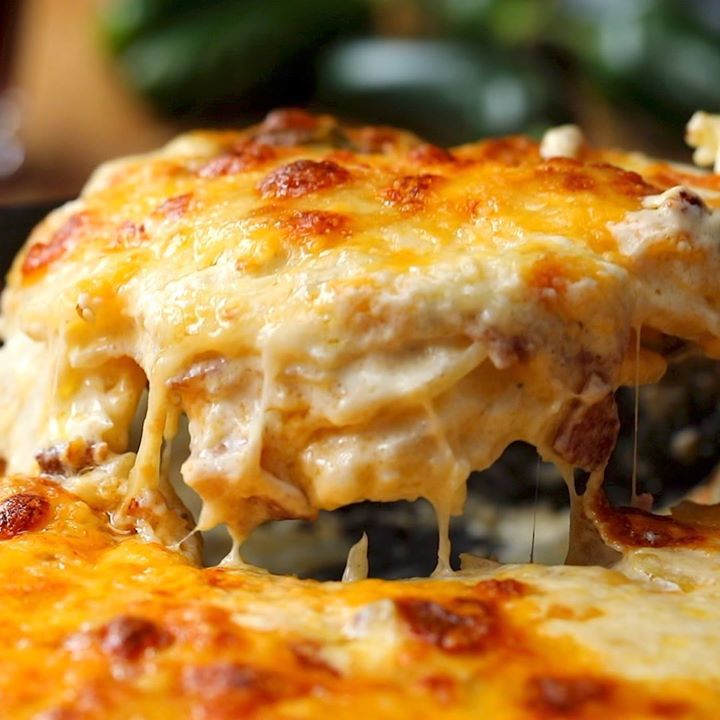 Ingredients
1kg potatoes, sliced 0.5 cm thick
400ml double cream
250 ml whole milk
3 jalapenos, sliced
12 rashers bacon, diced
3 cloves of garlic
1 tbsp salt
1 tbsp black pepper
½ cup mozzarella
½ cup cheddar
Instructions
In a large pot, fry the bacon until the fat is rendered and it's crisp. Add the milk, cream, jalapenos, salt, pepper and garlic. Bring to a simmer, then add the potatoes. Simmer for 5 minutes.
Transfer half of the potatoes to a skillet using a slotted spoon, then add half the cheeses. Top with the remaining potatoes and the rest of the cheese.
Bake for 40 minutes at 180°C, or until melted, golden and delicious.
Delicious with steak!
Watch the recipe video here: