Omelette in a Bag
Make an easy, perfect omelet by poaching all of your ingredients — eggs, mushrooms, ham, veggies — in a plastic pouch.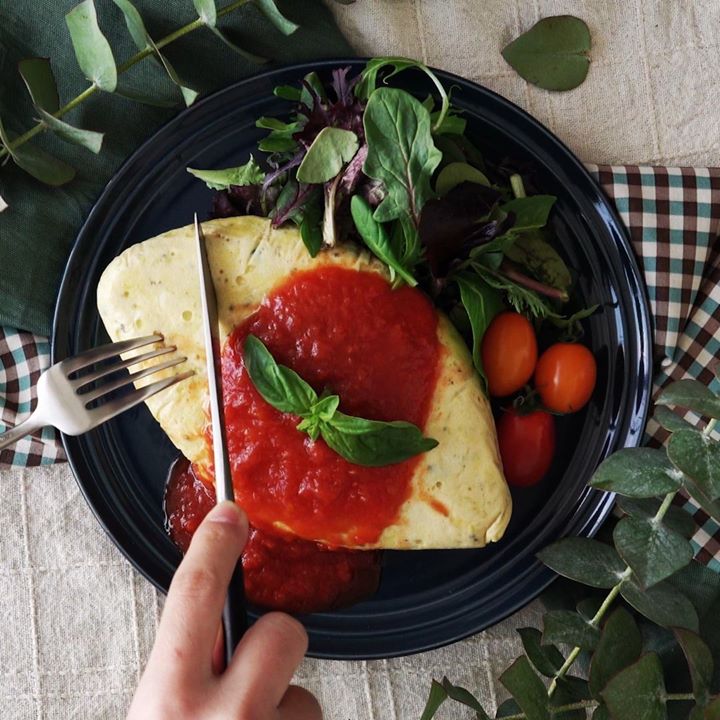 Ingredients
3 eggs
4 cherry tomatoes
⅛ cabbage, thinly sliced
2 slices ham
6 basil leaves
30 grams shredded cheese
2 mushrooms
2 tablespoons milk
2 tablespoons mayonnaise
½ teaspoon salt
Pepper
Tomato sauce
Instructions
Cut cherry tomatoes and ham into 1 centimeter cubes. Tear basil leaves into small pieces by hand. Slice mushrooms thinly.
Place cabbage and salt into a plastic bag and massage to soften the cabbage.
Dump the rest of the ingredients into the bag and mix well with your hands.
Making sure to get rid of the air inside, close the bag tightly.
Boil some water in a saucepan.
Place the bag inside and boil for 6 minutes. Turn over and continue boiling to make sure the egg has thoroughly cooked.
Open the bag and slice the omelette onto a plate. Serve with tomato sauce if desired.
Watch the recipe video here:
Japanese Omelette "in a Bag" (via Tastemade Japan) Taste for Yourself: taste.md/2pO0PRj

Posted by Tastemade on Friday, April 20, 2018