Pudding Packs Rule the School Yard for Years and Now You Can Make Them at Home!
https://www.facebook.com/1000605023309848/posts/2185107211526284/Growing up my favorite school snack was my pudding packs! My kids are no different but so many additives and ingredients I can't pronounce has made me rethink things. So now I'm making the at home and here's how. These pudding packs boast 2 layers of chocolate, 1 milk and 1 rich deep flavored dark chocolate. Not only do they take no time to make, your kiddos will beg you to make more!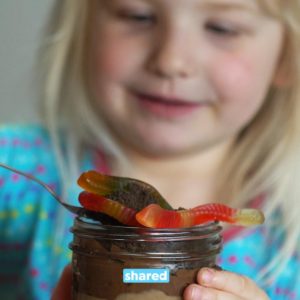 Ingredients
¼ cup granulated sugar
¼ cup cornstarch
½ teaspoon salt
2½ cups whole milk
4 large egg yolks
2 ounces high-quality milk chocolate
2 ounces high-quality dark chocolate
1 tablespoon Dutch-process cocoa powder (optional)
Instructions
Place the milk chocolate and dark chocolate in separate, medium bowls. Bloom the cocoa powder (if using) in a little hot water to make a liquidy paste, and add to the bowl with the dark chocolate. Set aside.
Put the sugar, cornstarch, and salt in a medium saucepan and whisk to combine.
Whisk in the milk, a few tablespoons at a time, making sure to dissolve all the cornstarch, and taking care to smooth out any lumps. Whisk in the egg yolks.
Whisking constantly, cook over medium-high heat until the mixture thickens and bubbles start to form and sputter; about 6 minutes.
Reduce heat to low and continue to cook, whisking constantly, for 1 minute. Divide the pudding, through a strainer, evenly between the two bowls with chocolate. Whisk quickly to incorporate the melted chocolate.
Spoon the milk chocolate pudding into individual serving cups, or transfer to a large serving bowl. Top with the dark chocolate pudding. Press plastic wrap to the surface of the pudding and chill for at least 1 hour.
Watch the recipe video here: