Boozy Caramel Apples
Vodka infused apples are way better than regular apples.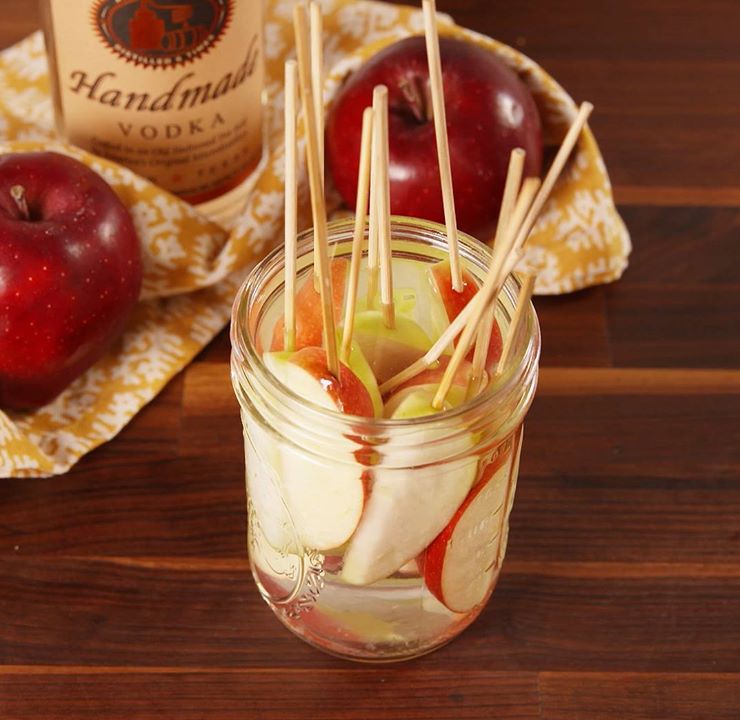 Ingredients
3 apples, sliced
2 c. vodka
1 c. Caramel
½ c. toasted coconut, for dipping
½ c. crushed graham crackers, for dipping
½ c. mini chocolate chips, for dipping
½ c. chopped peanuts, for dipping
½ c. sprinkles, for dipping
wooden skewers
Instructions
Fill a wide mouthed mason jar with vodka. Skewer one slice of apple per skewer and place in vodka. Place in the refrigerator for 1 hour.
Place any toppings you want into shallow bowls. Serve apple slices with caramel and toppings for dipping.
Watch the recipe video here: