Ice Cream Sandwich Ring
This giant ice cream sandwich ring is gonna BLOW YOUR MIND!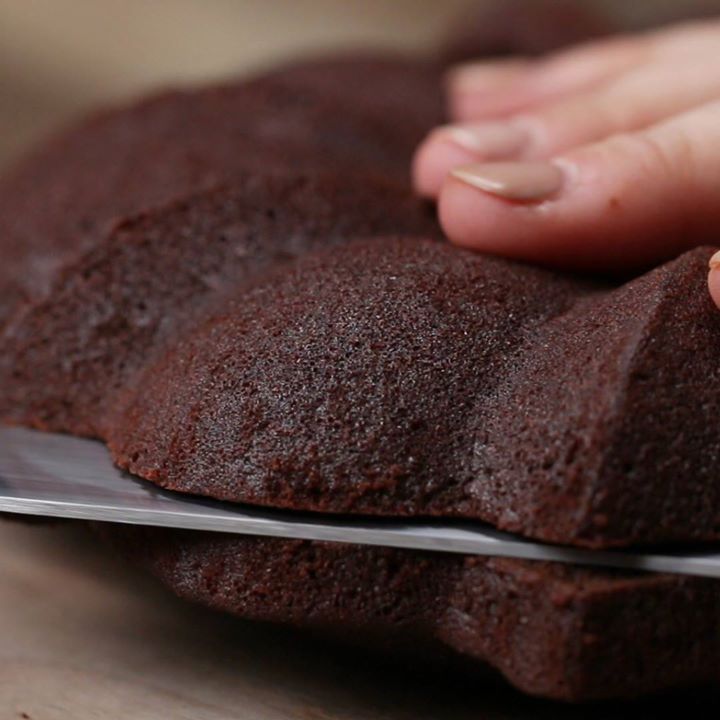 Ingredients
½ cup butter, melted
4 egg
1 cup sugar
1 teaspoon vanilla
½ cup flour
½ cup cocoa powder
¼ teaspoon salt
3 cups vanilla ice cream
Instructions
Preheat oven to 350˚F (180˚C).
In a large bowl, beat melted butter, eggs, sugar, and vanilla until frothy.
Sift flour, cocoa powder, and salt into the bowl with the butter and eggs and mix just until combined.
Pour into a well-greased bundt pan and bake for 25 minutes, then cool completely.
Remove the brownie ring from the bundt pan and slice in half, horizontally.
Place the top back in the cleaned bunt pan.
Place ice cream scoops on top. Spread ice cream out and place the bottom piece of the brownie on top of that.
Freeze until solid, remove from bundt pan and cut into pieces.
Enjoy!
Watch the recipe video here:
This giant ice cream sandwich ring is gonna BLOW YOUR MIND! ?FULL RECIPE: https://tasty.co/recipe/ice-cream-sandwich-ringShop our essential strainer here: http://bit.ly/2zAf5iZ – We may make some $$ if you buy!

Posted by Tasty on Saturday, October 21, 2017