"Fruit" Pies
How to describe these "fruit" pies in three words: uh dor able!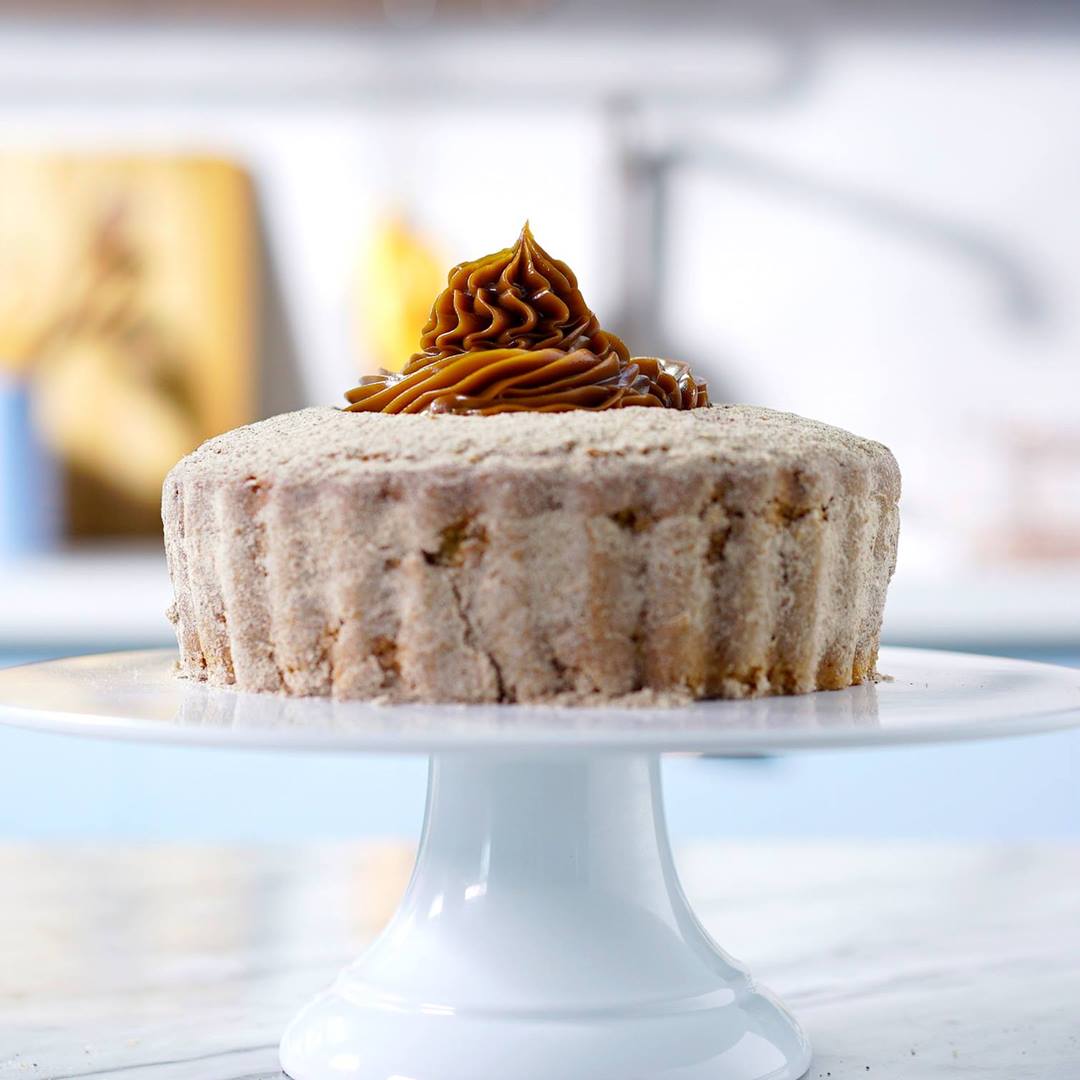 Ingredients
1 (16-ounce) package sugar cookie dough
2 tablespoons concentrated red cherry juice
1 tablespoon freeze-dried cherries
¼ cup all-purpose flour
3 cups pitted red cherries
¾ cup white sugar
3 tablespoons cornstarch
1 tablespoon fresh lemon juice
1 vanilla bean, split
½ cup chocolate chips, melted
Melted white chocolate, tinted green, piped into stems
Mint, for garnish
Instructions
In a mixing bowl, combine the cookie dough, cherry juice, freeze-dried cherries and flour until well incorporated. Roll out to about ¼ inch thick. Chill the dough. Cut into 2½-inch rounds and place over the back of a mini muffin pan, staggering the cookies to make sure they don't bake into one another. Chill the dough on the muffin pan for about 30 minutes.
Preheat oven to 350 degrees. Bake the chilled cookies on the back of the tin for 8 to 10 minutes. Remove from the oven and allow them to cool completely on the back of the muffin tin, trimming any edges if necessary.
While the cookies are cooling make the filling. Place the cherries in a medium saucepan over medium heat. Cover and cook, stirring occasionally, for about 10 minutes, then add the sugar, cornstarch, lemon juice and vanilla bean. Cook until all ingredients are incorporated and the juice has thickened. Set aside to cool.
Fill the cookie crusts with cooled cherry pie filling. Pipe a bit of melted chocolate around the top of each mini pie and top with another cookie crust on top. Attach a piped stem and mint spring if desired. Serve immediately.
Watch the recipe video here:
Skinny people are easier to kidnap. Stay safe, eat cake.Taste for Yourself: taste.md/2yQFhte?: Tastemade Brasil

Posted by Tastemade on Wednesday, July 4, 2018