Pizza-Stuffed Mushrooms
Finally, a "healthy" way to eat pizza.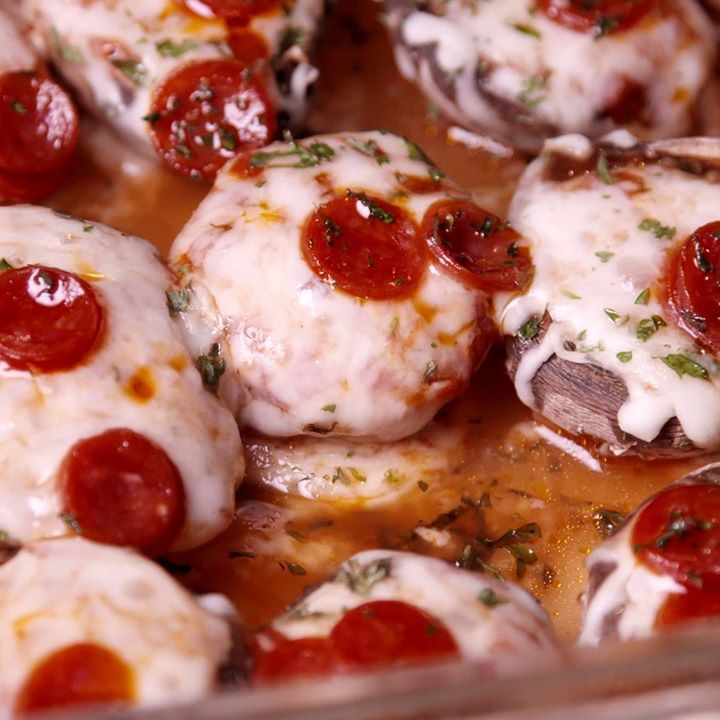 Ingredients
20 Mushroom caps
1 jar marinara sauce
shredded mozzarella
1 package mini pepperoni
shredded basil
Instructions
Preheat oven to 350 degrees F. In large oven-proof skillet, fill each mushroom cap with marinara, and sprinkle generously with mozzarella.
Top each with mini pepperoni and bake until cheese is melty and pepperoni is crispy, about 15 to 20 minutes. Top with shredded basil.
Watch the recipe video here: