Pizza Ring
All the magnificence of a pizza in an easy to eat ring - none of the dangers of floppy base and errant toppings, all of that cheesy goodness. And it's made in a bundt, yes please!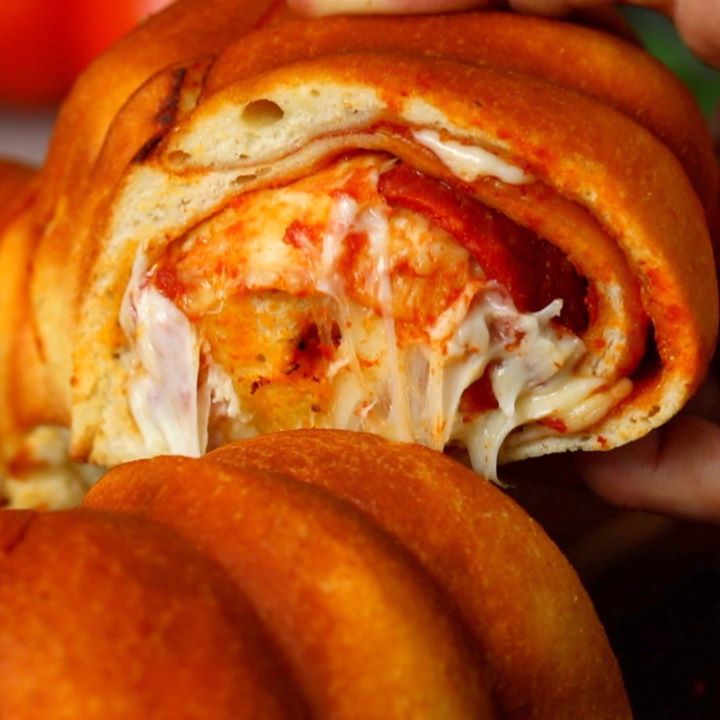 Ingredients
Pizza dough
6 tbsp pizza sauce
2 packets pepperoni
1 packet sliced mozzarella
½ cup garlic butter
For the dip
½ cup mayonnaise
½ cup buttermilk
¼ cup ketchup
1 tbsp chopped chives
1 tsp salt
1 tsp garlic powder
1 tsp dried oregano
1 tsp dried basil
1 tsp black pepper
Instructions
Preheat the oven to 200°C/400°F.
Roll out the pizza dough into a square and top with tomato sauce, pepperoni and mozzarella. Roll into a tight roll.
Brush a bundt tin with garlic butter and press the roll into it, making sure the edges are sealed. Brush the top with garlic butter.
Make the pizza ranch sauce - whisk together mayonnaise, buttermilk, ketchup, chives, salt, garlic powder, oregano, basil and pepper.
Bake for 30 minutes until risen and crispy, then turn out onto a tray, cut into chunks and dip.
Watch the recipe video here:
Pizza Ring

Posted by Twisted on Sunday, March 11, 2018