Pizza Burger Dogs
Three of our favourite foods amalgamated into ONE! Cheeseburger + hot dog +pizza, hello perfect bite. It's delicious and doesn't take long to make either.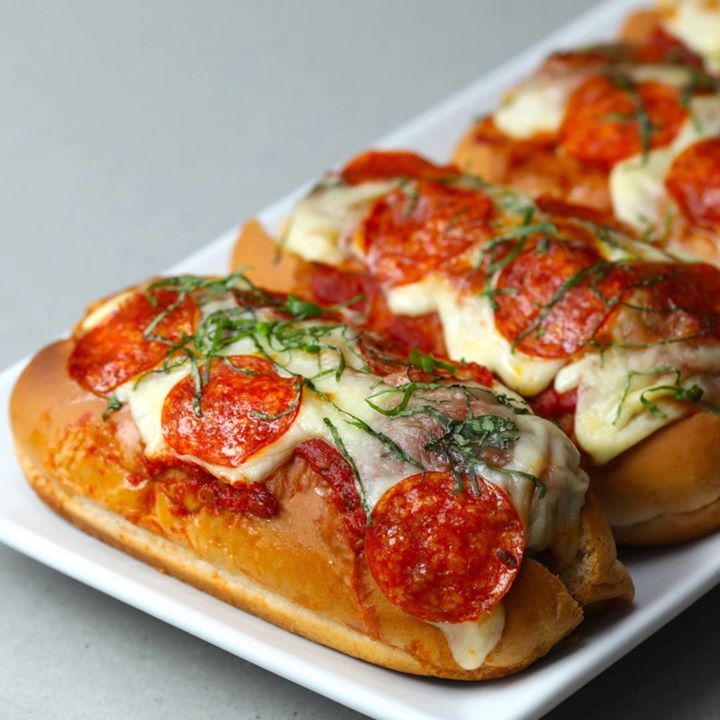 Ingredients
500g Beef mince
½ tsp salt
½ tsp pepper
1 tsp oregano
½ tsp garlic powder
½ tsp onion powder
4 sticks mozzarella cheese
4 sliced mozzarella cheese
½ cup pizza sauce
Pepperoni slices
Instructions
In a large bowl, mix together mince, salt, pepper, garlic powder, oregano, and onion powder. Flatten portions of meat and fill each with one stick of mozzarella cheese. Wrap mince around tightly to seal.
Fry until golden brown and cooked through in a heavy bottomed pan with a little oil. The cheese should be melted.
Place into hot dog buns in a baking tray. Top each with pizza sauce, sliced mozzarella and pepperoni. Grill for 5-8 minutes until sauce is hot and cheese is melted and starting to turn golden brown.
Enjoy!
Watch the recipe video here:
Pizza Burger Dogs

Posted by Twisted on Saturday, March 24, 2018