Mashed Potato Pizza Roll
Pizza Mash Roll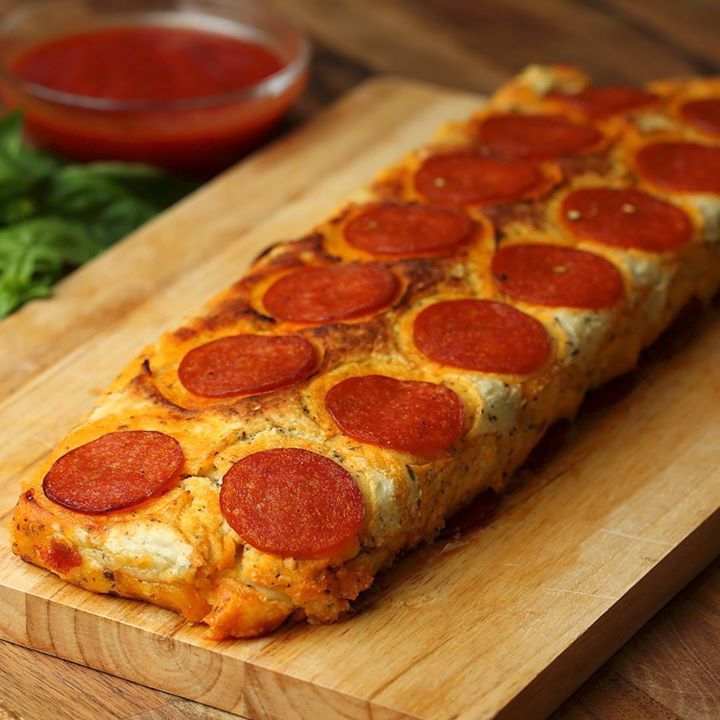 Ingredients
1500g mashed potatoes
2 tsp salt
1 tsp pepper
1 tsp dried basil
1½ tsp dried oregano
2 eggs
½ cup plain flour
35 slices pepperoni
12 slices mozzarella
Tomato Sauce
Instructions
Pre-heat oven to 180ºC (350ºF). In a large bowl mix together mashed potatoes, salt, pepper, basil, oregano, eggs and flour until smooth.
Lay out slices of pepperoni in a large rectangle 5×7. Carefully spread mashed potato mixture over top and flatten with the back of a spatula.
Lay cheese over top and using the parchment paper roll into a log.
Bake on a sheet tray for 20 minutes until just golden and set.
Serve with sauce.
Enjoy!
Watch the recipe video here:
Mashed Potato Pizza Roll

Posted by Twisted on Tuesday, November 7, 2017