Deep Dish Pizza Buns
We love a good deep dish pizza. But instead of making the dough we've done a cheats version and filled a bun with the same goodness. Brushed with garlic butter, these are incredibly delicious!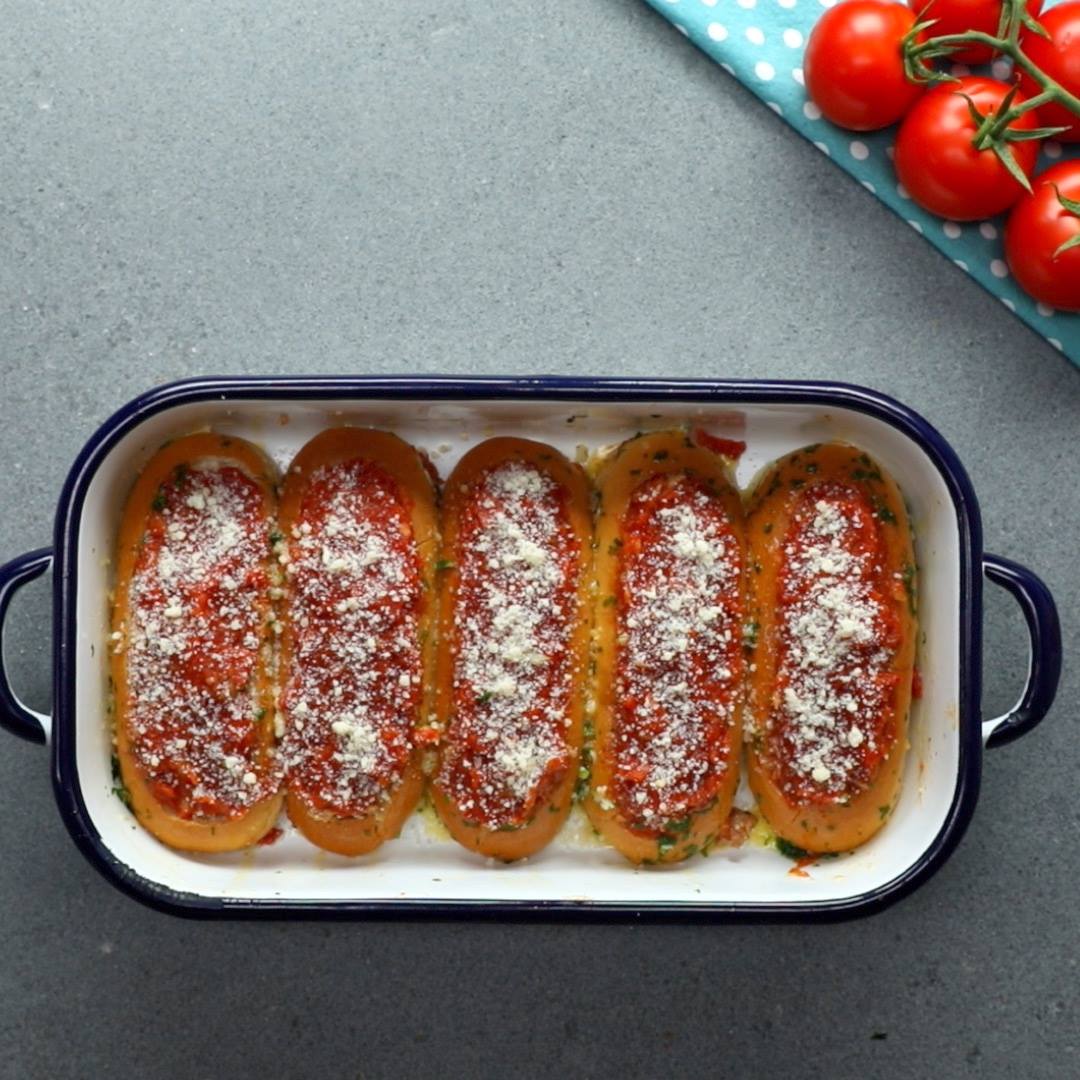 Ingredients
2 tsp oil
4 sausages removed from casing
½ cup chopped pepperoni
1 tbsp butter
1 onion grated
2 cloves garlic minced
2 cups chopped tomatoes
Salt and Pepper to taste
1 tsp oregano
2 tsp sugar
5 Hot dog buns, hollowed with a 2 cm edge
Sliced mozzarella cheese
Grated parmesan
¼ cup garlic butter
Instructions
In a large pan, heat oil over medium-high heat. Add sausage meat. Sear and break apart with the back of a spoon. When cooked, add pepperoni and cook through. Remove and let cool slightly.
In a pot, melt butter over medium heat. Add onion and cook until softened and translucent. Add garlic and cook until fragrant. Add tomatoes, salt, pepper, oregano, and, sugar. Bring to a boil and simmer until thick.
Arrange the buns in a tray. Top each with mozzarella and press down. Fill with a layer of sausage and pepperoni mix. Top with another slice of cheese & more sausage mix. Top with a layer of tomato sauce and a sprinkle of parmesan cheese.
Brush outside with garlic butter.
Bake for 8 minutes until cheese is melted, enjoy!
Watch the recipe video here:
Deep Dish Pizza Buns

Posted by Twisted on Friday, September 14, 2018