Giant Pizza Roll
We've never met a pizza we didn't like, but it's safe to say we're in LOVE with this one.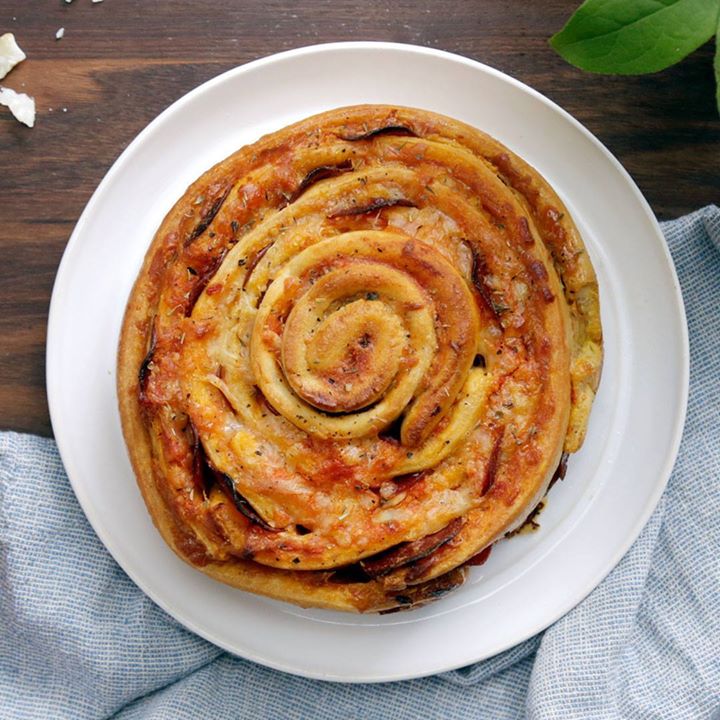 Ingredients
1 can pizza dough
1 jar marinara sauce
8 ounces shredded mozzarella
1 package pepperoni slices
1 teaspoon dried Italian seasoning
Instructions
Preheat oven to 375 degrees.
Roll pizza dough out on lightly floured surface. Par-bake dough for 4 to 6 minutes. Let cool slightly before handling. Spread an even layer of marinara sauce followed by cheese and pepperoni slices.
Using a pizza cutter, cut dough into 5 long strips. Roll up each strip, adding the next strip each time, creating a large cinnamon roll-type shape.
Place large pizza roll up in a lightly greased, round cake pan. Sprinkle with Italian seasoning. Bake for 25 to 35 minutes. Cool slightly. Cut and serve. Enjoy!
Watch the recipe video here:
We've never met a pizza we didn't like, but it's safe to say we're in LOVE with this one.Full Recipe: taste.md/2oWT1dz

Posted by Tastemade on Thursday, March 8, 2018