Pineapple Upside Down Fudge
A classic cake is turned into fudge.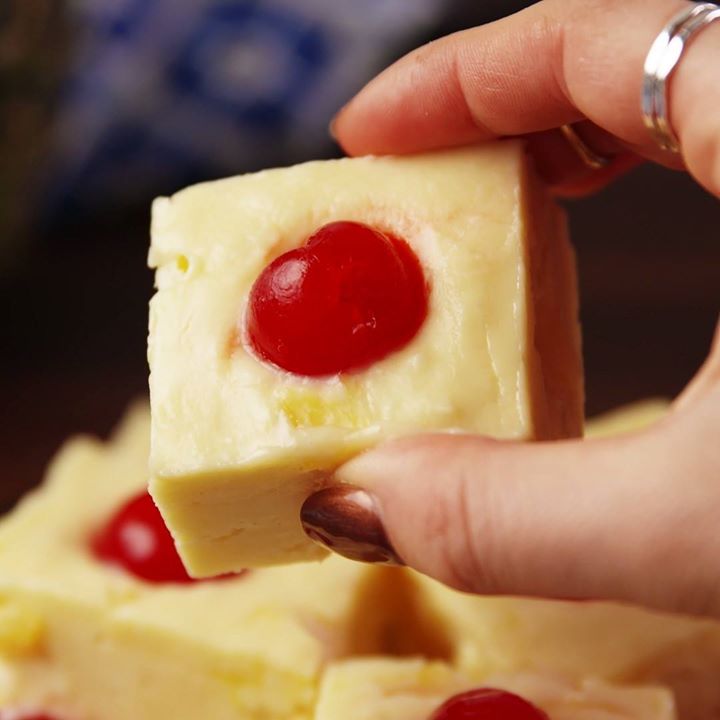 Ingredients
Cooking spray, for pan
1 (14-oz.) can sweetened condensed milk
½ c. yellow cake mix
2½ c. white chocolate chips
½ c. chopped canned pineapple, drained and patted dry
16 maraschino cherries, stems removed
Instructions
Line an 8"x 8" baking dish with parchment paper and spray with nonstick cooking spray. Pour sweetened condensed milk and cake mix into a large bowl, stirring to combine.
Add white chocolate chips, then microwave in 1-minute intervals, stirring in between, until fully melted. Fold in pineapple and pour into prepared baking dish.
Place cherries on top of fudge and place in the refrigerator to harden, about 2 hours. Cut into squares and serve.
Watch the recipe video here: