Caramel Apple Cake
Caramel Apple Cake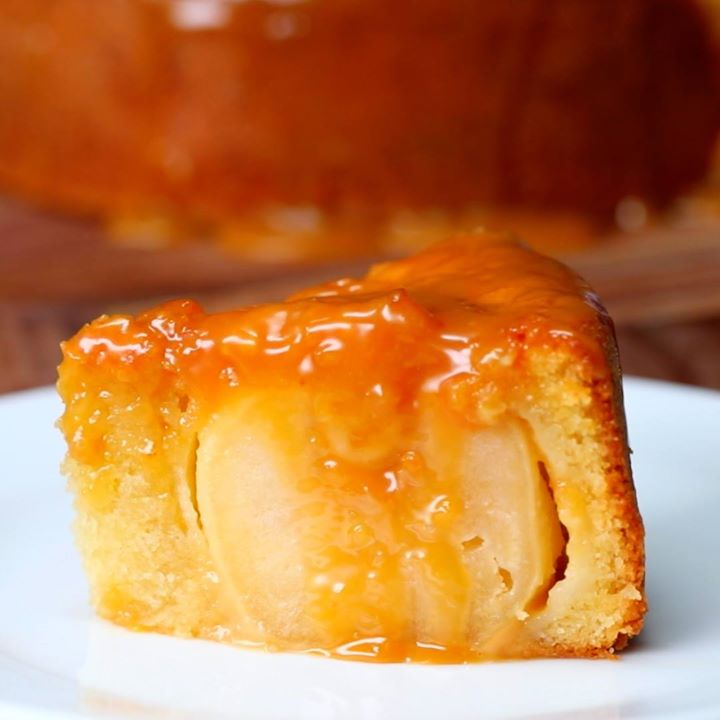 Ingredients
1½ c. Plain flour
1½ tsp. baking powder
¼ tsp. salt
½ c. unsalted butter at room temperature
1 c. sugar
2 large eggs
½ tsp. vanilla extract
½ c. whole milk
5 apples, peeled and cored
1 cup caramel, slightly warmed
Instructions
Pre-heat oven to 180ºC (350ºF).
Sift flour, baking powder and salt together. Add butter and mix until it resembles coarse sand. Add sugar and blend until sandy. Add eggs and blend until smooth. Pour in vanilla and milk and blend just until smooth. Do not over mix.
Arrange the apples in an 8" greased cake tin. Pour the cake batter in the center and spread it around the apples.
Bake for 35-40 minutes until a toothpick comes out clean. Let cool for 10 minutes.
Pour caramel over the top of the cake to drip on the sides.
Serve with ice cream. Enjoy!
Watch the recipe video here:
Caramel Apple Cake

Posted by Twisted on Tuesday, October 31, 2017