Philly Cheesesteak Triangles
Tortillas - cultural appropriation or the best thing since, well, squashed bread? This now ubiquitous staple of larders worldwide has proved its versatility time and time again, from the taco to the quesadilla. We've taken them and used them as a shell for deep fried cheesesteak goodness, crispy and hot on the outside, gooey and melty in the middle.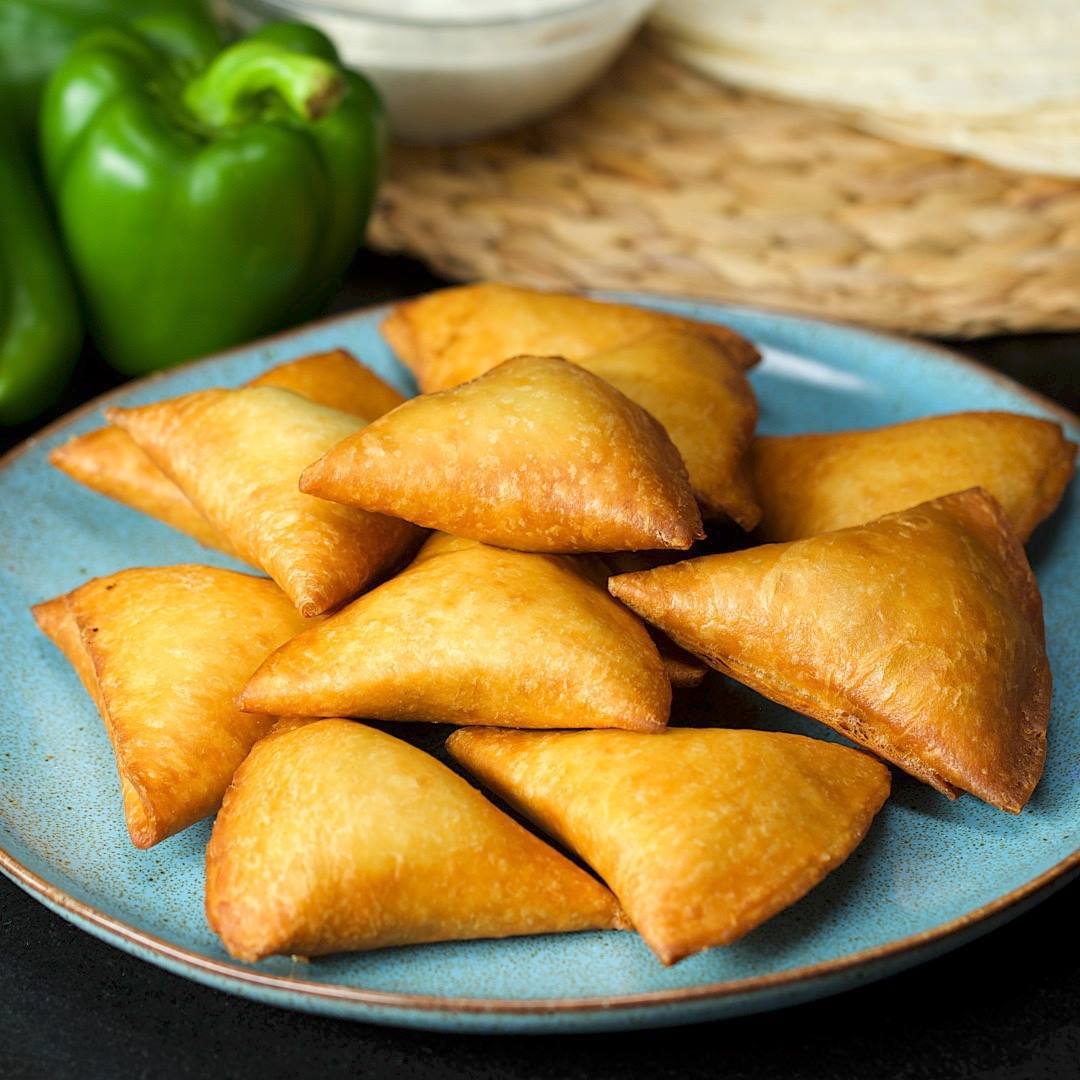 Ingredients
3 tbsp vegetable oil
2 steaks, frozen for around two hours, then sliced extremely thinly with a sharp knife.
2 green peppers, diced
1 onion, diced
2 cloves garlic, diced
Salt
Pepper
Tortillas
¼ flour
¼ water
Mozzarella sheets, sliced into triangles
Groundnut oil, for frying
Ranch dressing
Instructions
Heat the oil in a large heavy frying pan or wok until it's really hot then add the beef, stir frying quickly until cooked through. Remove and clean the pan, then add back to the heat, turning it down slightly.
Add a little more oil and fry the onions and peppers together until soft. Add the garlic and cook for another minute or so before adding the steak back in, seasoning, stirring, and taking off the heat.
Cut the tortillas down the middle - how many you use depends on how many you want to make; you'll probably have some mixture left which you can always freeze and use later.
Using a spoon whisk together the flour and water to make a sticky paste. Paint this carefully along one half of the straight edge of each halved tortilla, place the sliced cheese in the middle, and fold over the corners to make a triangle, sticking the sides together to make a pouch.
Fill this with the cheesesteak mix and brush a little more paste along the edge. Press the edges to stick together.
Heat the oil to 170°C/340°F and fry in batches of three until golden brown.
Serve with ranch dip.
Watch the recipe video here:
Philly Cheesesteak Triangles

Posted by Twisted on Thursday, June 7, 2018