Easy Croissant Donuts
Yummy, chocolate-dipped cronuts are simpler to make than you might think.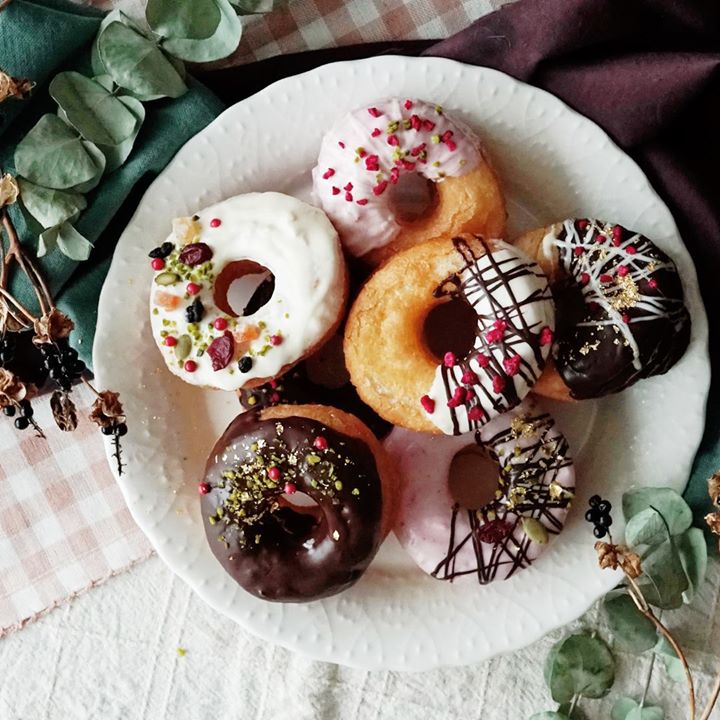 Ingredients
2 sheets puff pastry
200 grams pancake mix
1 egg
20 grams butter
30 grams sugar
Chocolate, melted
Toppings:
Crushed pistachio
Pink peppercorns
Gold leaf
Dried fruits
Freeze-dried raspberries
Instructions
Soften puff pastry and butter at room temperature.
In a bowl, combine pancake mix, egg, butter and sugar and mix well.
Roll out and flatten dough with a pastry roller. Place puff pastry on top.
Wrap the dough around the puff pastry. Cut in half and roll out to flatten. Repeat this process three times.
Using a mold, cut out donuts.
Fry in hot oil (170 degrees C) until golden brown.
Dip in melted chocolate and decorate with your favorite toppings.
Watch the recipe video here:
Easy Croissant Donuts Full Reciper: https://taste.md/2iEMEXv?:: Tastemade Japan

Posted by Tastemade on Sunday, January 14, 2018