Fluffy Perfect Pancakes
Fluffy Perfect Pancakes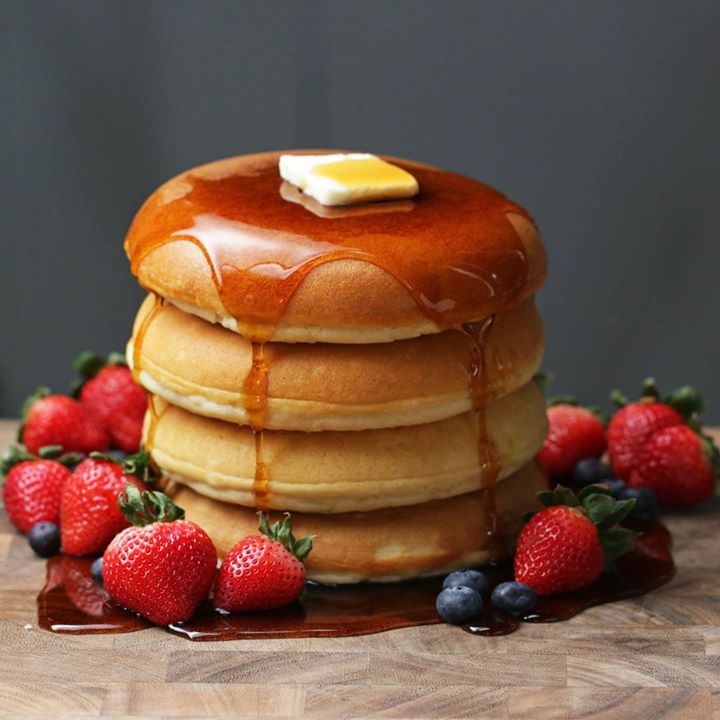 Ingredients
4 cups flour, sifted
4 tablespoons baking powder
4 cups milk, warm to the touch
¾ cup butter, melted
3 egg yolks
4 egg whites
maple syrup, to serve
Instructions
In a bowl, add the flour and baking powder together, stirring to combine.
In a separate bowl, add the butter, milk, and egg yolks, stirring to combine.
In a third bowl, use a hand mixer to beat the egg whites until soft peaks form.
Gently combine the bowl of flour with the butter and milk mixture, stirring until combined. Gently fold in the egg whites.
Pour a large scoop of pancake batter into an 8-inch (20 cm) nonstick pan on low heat. Place the lid on top, and cook for 3 to 5 minutes, or until a toothpick comes out clean. Repeat with remaining batter.
Serve with maple syrup.
Enjoy!
Watch the recipe video here:
Watch to see how we made these pancakes SO FLUFFY! ? ? FULL RECIPE: https://tasty.co/recipe/fluffy-perfect-pancakes

Posted by Proper Tasty on Saturday, January 13, 2018