Mozzarella-Stuffed Fried Manicotti
How do you improve mozzarella sticks? By stuffing mozzarella cheese inside manicotti and frying them to a golden brown.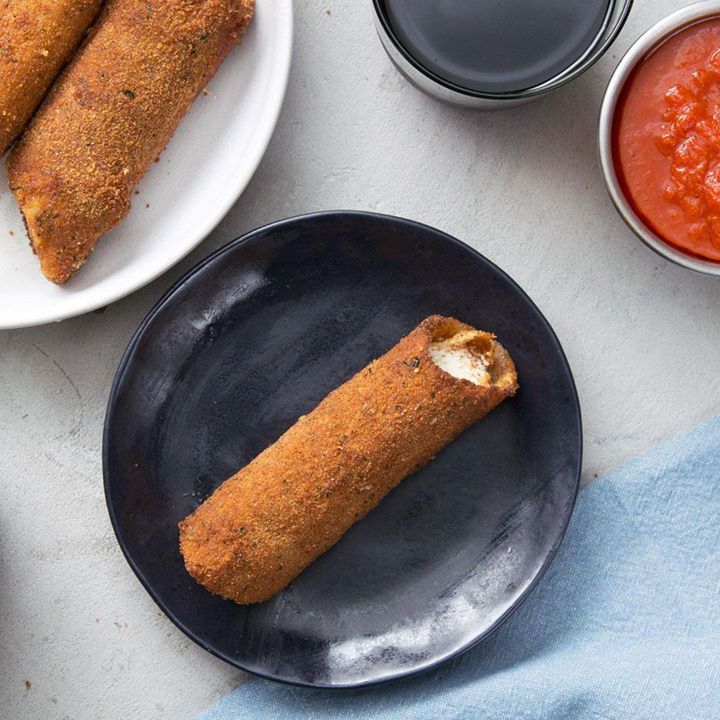 Ingredients
12 manicotti noodles, cooked according to package instructions
48 mini mozzarella balls
2 eggs
2 cups Italian-style breadcrumbs
6 cups oil, for frying
Marinara sauce, to serve
Instructions
In a large, heavy-bottomed pot, heat oil to 350 degrees.
Stuff each manicotti with 4 mini mozzarella balls.
In a medium shallow bowl, beat 2 eggs. In a large shallow bowl, place breadcrumbs. Dredge stuffed pasta in egg, breadcrumbs, then egg again, and more breadcrumbs to form a thick crust.
Fry manicotti in batches for about 2 to 3 minutes until golden and crispy. Serve hot with marinara sauce.
Watch the recipe video here: