No-Bake Oreo Strawberry Cheesecake
When your favorite cookie meets a fruity cheesecake, you know it's gonna be good.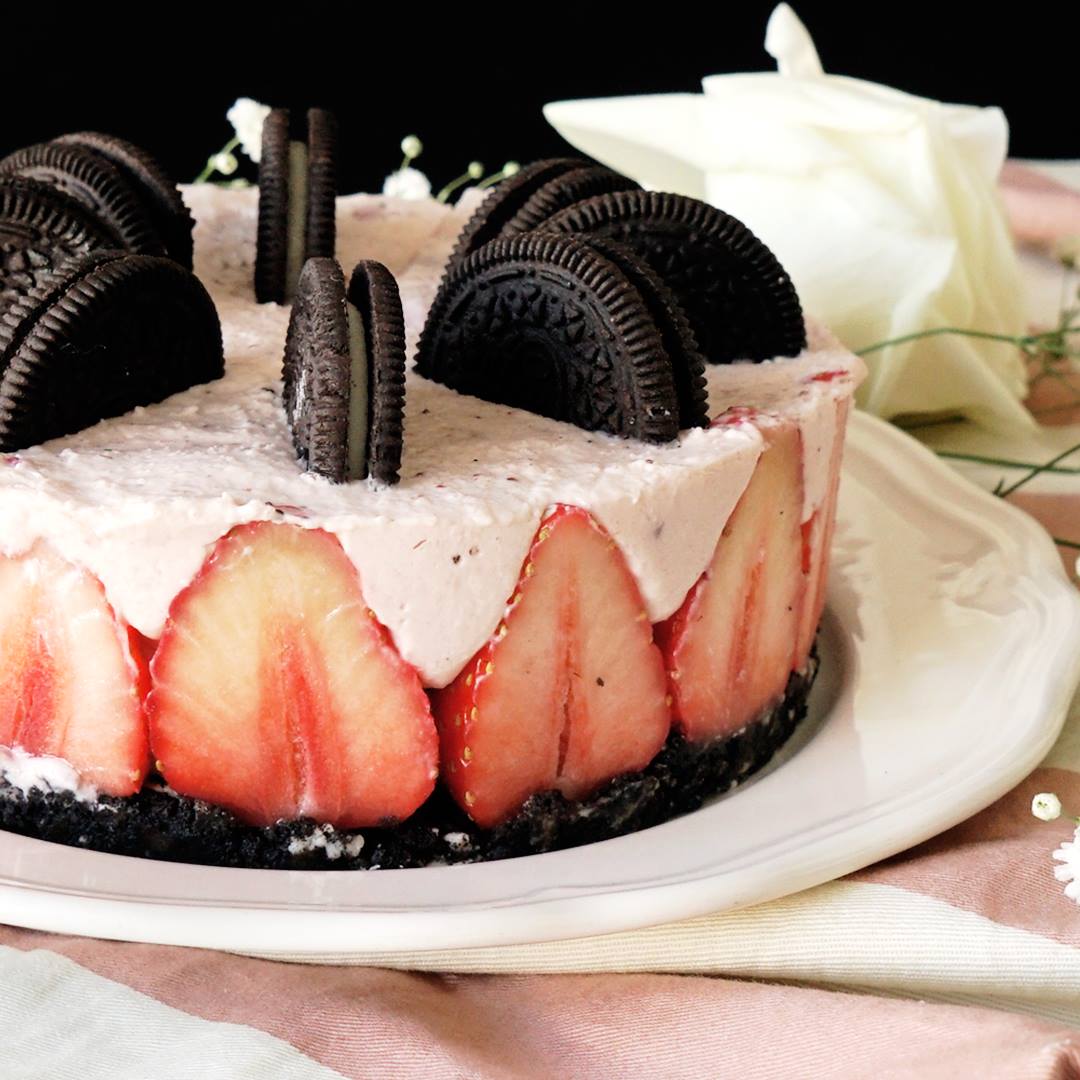 Ingredients
200 grams cream cheese, softened at room temperature
100 grams heavy cream
100 grams yogurt
180 grams strawberry jam
1 tablespoon lemon juice
5 whole strawberries, cut into cubes
50 milliliters hot water
10 grams powdered gelatin
9 oreos
30 grams butter, melted
Decoration:
4 oreos, cut in half
7 whole strawberries, cut in half
Instructions
Sprinkle gelatin onto hot water and set aside for 10 minutes.
Combine 9 oreos and melted butter inside a ziploc bag and crush until crumbly.
Pour crumbs into a cheesecake pan lined with parchment paper and flatten down firmly with a spoon.
Arrange strawberry halves around the sides, with the insides of the strawberry facing outwards.
In a blender, combine cream cheese, cream yogurt, jam, lemon juice and gelatin mixture and blend until smooth.
Fold in cut up strawberries and pour mixture into the pan. Refrigerate for at least 2 hours.
Once chilled and firm, transfer to a serving plate and decorate with oreos.
Watch the recipe video here: