Mini Pizza Burger Dough Balls
Mini pizza burger dough balls are your new favourite duo treat. Perfectly paired with an ice cold pint and some chips on the side!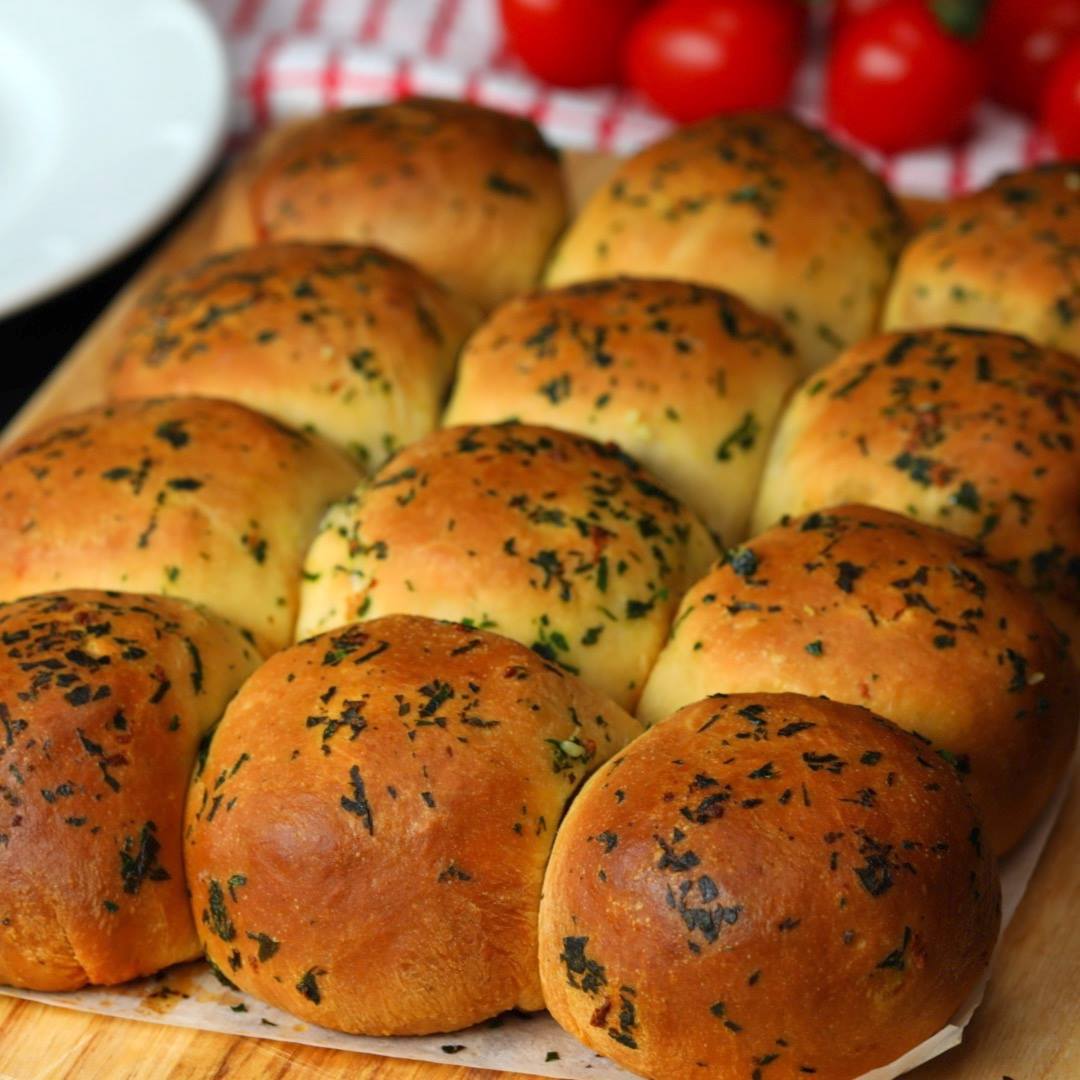 Ingredients
800g beef mince, 5%
1 tsp salt
1 tsp pepper
1 tsp oregano
660g pizza dough
½ cup pizza sauce
¾ cup grated mozzarella
24 slices pepperoni
½ cup garlic butte
Instructions
Mix together mince, salt, pepper and oregano. Take about 2 tbsp of mix and form into a slider sized patty. Repeat with remaining meat.
Heat a cast iron or a non stick pan over medium-high heat. Add oil and sear each patty on both sides for 1-2 minutes until browned. Remove and let cool.
Take 50g balls of dough and flatten out. Place one patty topped with 1 tsp pizza sauce, 1 tbsp grated mozzarella and two slices of pepperoni. Top with another patty and wrap bread dough evenly to seal. Arrange each on a tray.
Brush each with garlic butter and bake for 20-30minutes at 180ºC (350ºF) until golden brown. Cover with a piece of foil if browning too quickly.
Let cool slightly and enjoy!
Watch the recipe video here:
Mini Pizza Burger Dough Balls

Posted by Twisted on Wednesday, June 13, 2018