Portobello Pizza
Veggies are just better when they're disguised as pizza.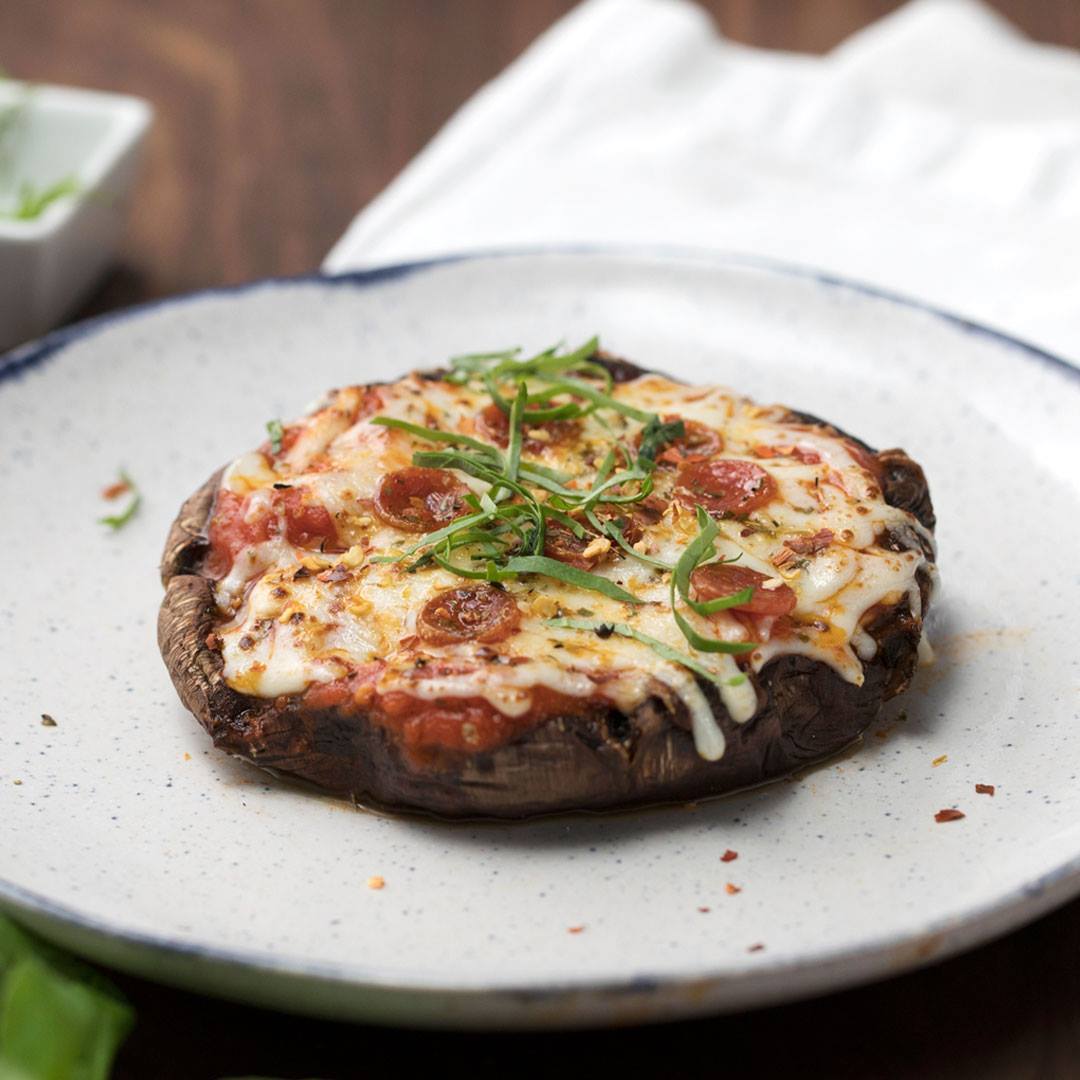 Ingredients
4 large portobello mushrooms
3 tablespoons olive oil
Salt and pepper
1 cup pizza sauce
2 cups shredded mozzarella
¼ cup mini pepperoni
1 tablespoon dried oregano
⅛ cup fresh basil, minced
Chili flakes, for garnish
Instructions
Preheat oven to 400 degrees.
Brush bottom of mushrooms with olive oil and season with salt and pepper. Spread a spoonful of the sauce in the center of each mushroom. Sprinkle with cheese and top with pepperoni and oregano.
Bake 10 to 15 minutes until cheese is golden brown.
Garnish with basil and chili flakes.
Watch the recipe video here:
Mushrooms are just better when they're disguised as pizza.Taste for Yourself: taste.md/2jOelA5

Posted by Tastemade on Tuesday, June 12, 2018