Bacon Wrapped Jalapeno Popper Chicken Roll-ups
Spirals occur naturally throughout the universe, from the ammonite to the fern, the whirlpool to the cyclone. Something in them draws us in, much like you are drawn in to this video of a chicken breast spiralled full of cheese wrapped in bacon and lovingly grilled over a charcoal BBQ.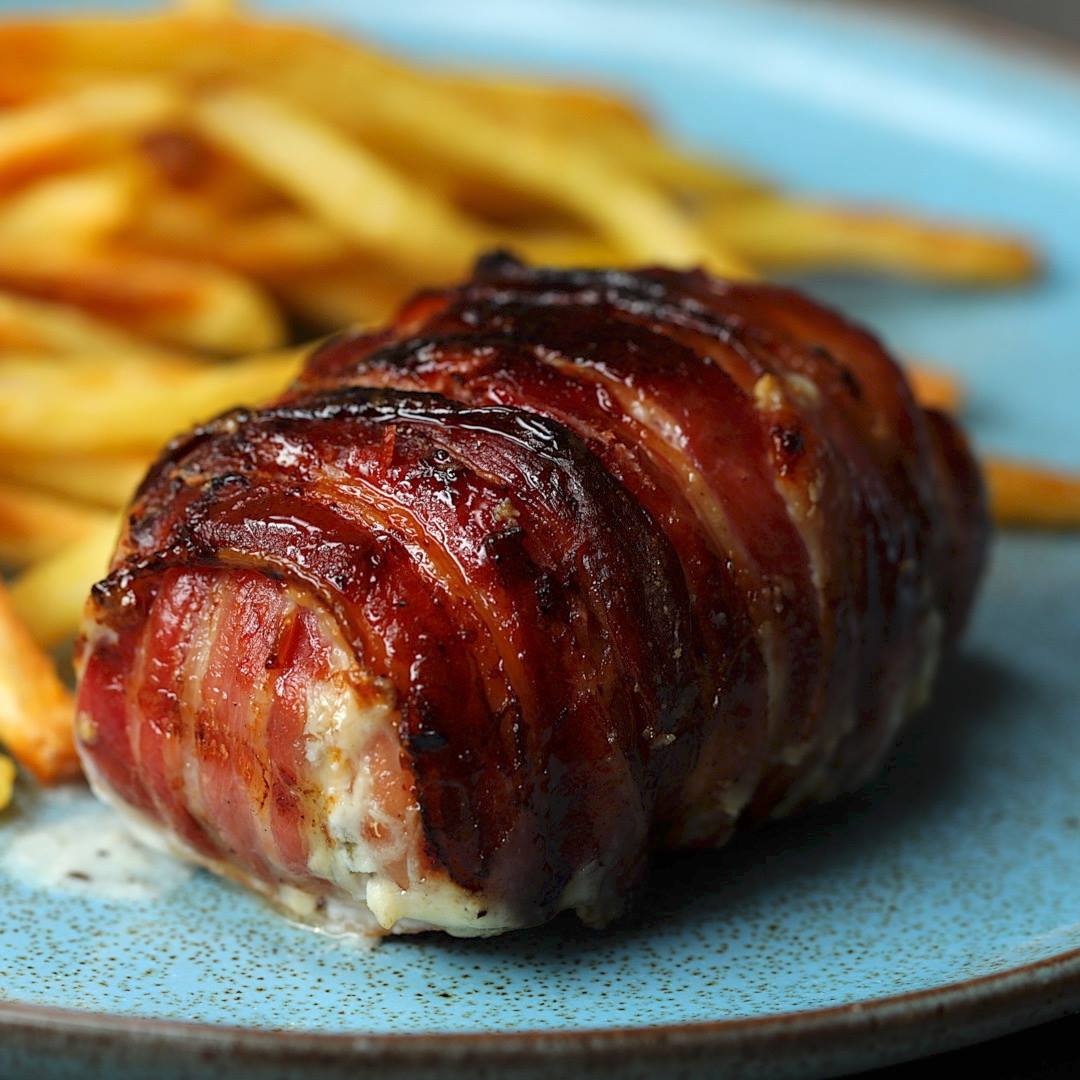 Ingredients
3 chicken breasts
300g cream cheese
100g mozzarella, finely grated
100g cheddar, finely grated
3 tbsp pickled jalapenos, finely chopped
1 tsp salt
1 tsp grated black pepper
18 slices streaky bacon
Instructions
Mix together the cream cheese, mozzarella, cheddar, pickled jalapenos, salt and pepper.
Take the chicken breasts and lay each one on a large sheet of clingfilm. Cover with more clingfilm and bash, firmly but authoritatively, with a rolling pin to flatten them evenly to about 1.5 cm thickness.
Spread the mixture onto each chicken breast and roll them up lengthways. Wrap them in bacon thoroughly to make sure the filling doesn't drip out too much.
Bake or grill for roughly 15 - 20 minutes (or until cooked through). Don't worry if a little cheese mixture escapes.
Serve with chips.
Watch the recipe video here: