Chicken Bacon Ranch Dough Balls
Stuffed doughballs are incredibly delicious. These chicken bacon ranch dough balls are also topped with one of our favourites...everything bagel seasoning. It rounds them out so perfectly!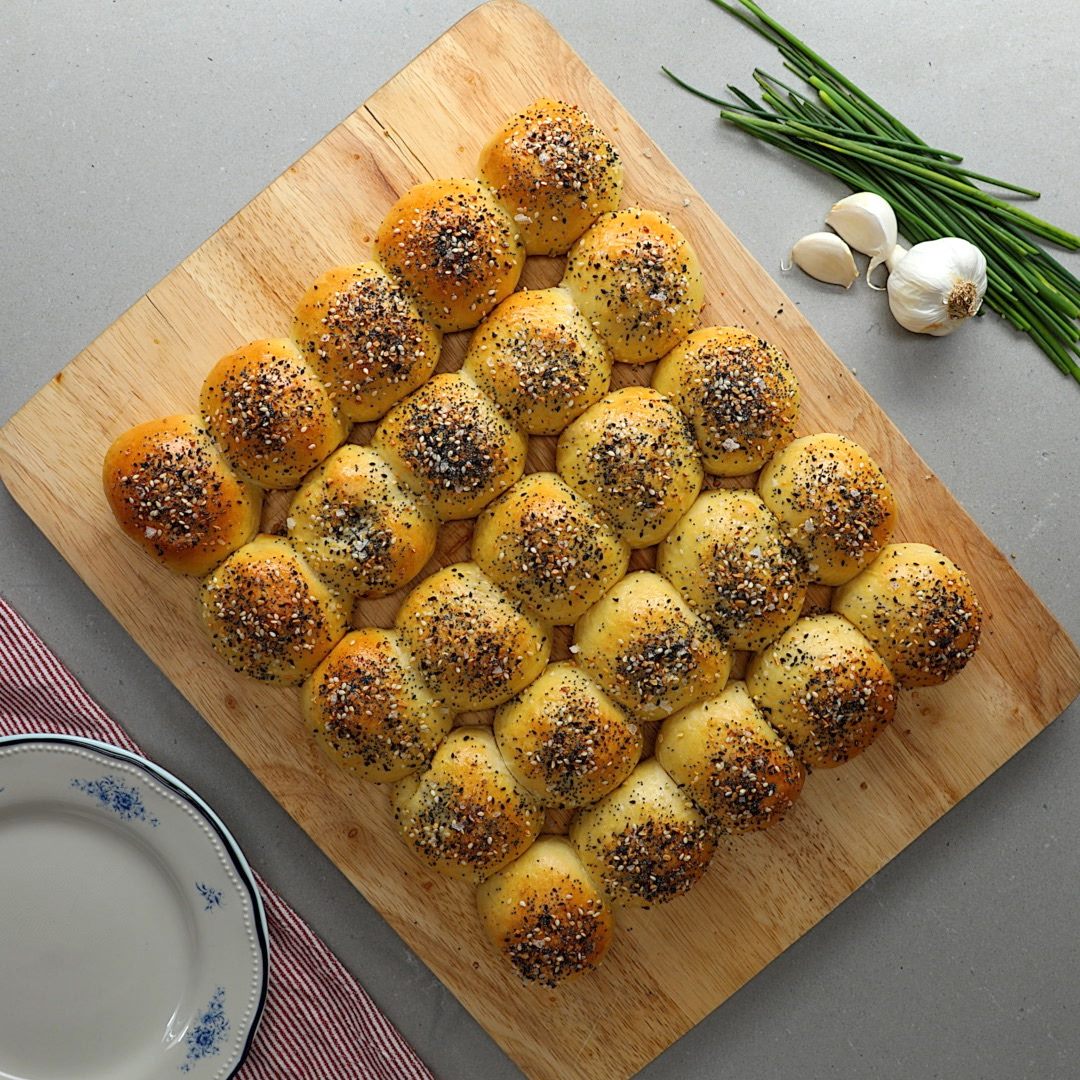 Ingredients
3 cups shredded cooked chicken
½ cup chopped cooked crispy bacon
¼ cup chopped chives
1 cup cream cheese
1 cup grated cheddar cheese
½ cup ranch dressing
500g milk bread dough
2 tbsp poppy seeds
1 tbsp sesame seeds
1 tbsp black sesame seeds
1 tbsp granulated garlic
1 tbsp granulated onion
2 tsp coarse salt
Egg wash
Instructions
Mix together chicken, bacon, chives, cream cheese, ranch, and grated cheese until combined.
Take 30g balls of dough and flatten into a round. Place about 2 tbsp of the chicken mix into the centre. Fold up the sides and pinch to seal.
Arrange on a tray fairly close together. Cover with cling film and let proof for 30 minutes or so.
Meanwhile, mix together poppy seeds, sesame seeds, garlic, onion and coarse salt.
Egg wash all of the buns and then sprinkle with everything mix.
Bake at 180ºC for 15-20 minutes until golden brown.
Enjoy!
Watch the recipe video here: