Cheese Stuffed Bacon Burger Dogs
When you can't decide if you want a burger or a hot dog, why not make a burger dog! Stuffed with cheese and wrapped with bacon, it's like your favourite bacon cheeseburger but as a hot dog!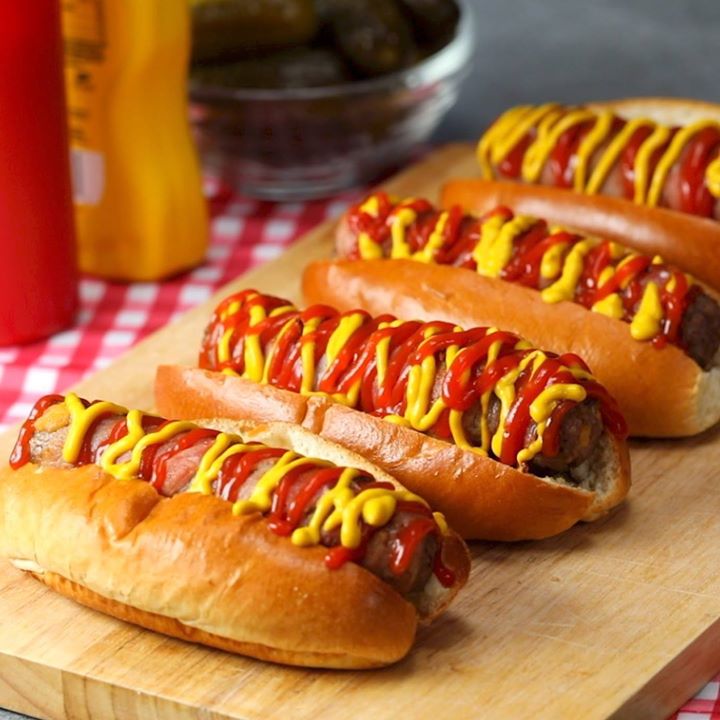 Ingredients
500g beef mince
1 tsp salt
1 tsp pepper
½ tsp garlic powder
4 sticks cheddar cheese
8 sliced bacon
Oil to fry
Ketchup
Mustard
Hot Dog Buns
Instructions
In a large bowl, mix together mince, salt, pepper and garlic powder. Flatten portions of meat and fill each with one stick of cheddar cheese. Wrap mince around tightly to seal.
Use two rashers of bacon per burger dog and wrap around the meat as seen in video.
Fry until golden brown and cooked through in a heavy bottomed pan with a little oil. The cheese should be melted.
Place into hot dog buns and dress with ketchup and mustard.
Enjoy!
Watch the recipe video here: