Banana Bread Churro Bowls
A wonderful thing, banana bread. Combine that with churros and chocolate fondue and you are without doubt onto a massive winner.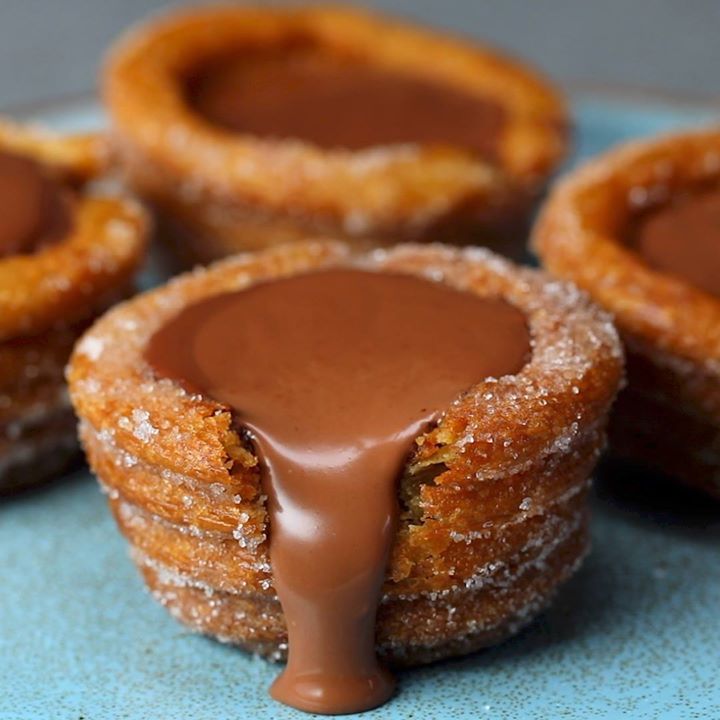 Ingredients
Banana Bread Churros
½ cup water
1 cup milk
¼ cup butter
2 cups plain flour
1 tsp baking powder
2 ripe bananas, mashed
2 large eggs
Chocolate Fondue
150g chocolate
300ml double cream
Instructions
Heat the milk, water and butter in a large saucepan. Bring to the boil and remove from the heat.
When cool enough to touch add the banana and first egg. Beat to combine then add the second egg.
Place in a piping bag and pipe around the mounds of an upturned muffin tray. Freeze until rock hard.
Fry in the oil for about 4 mins until dark brown and crisp. Roll in granulated sugar.
In a large jug heat the chocolate and cream together. Stir to melt the chocolate and make a smooth sauce. Pour into the cups and eat.
Watch the recipe video here:
Banana Bread Churro Bowls

Posted by Twisted on Wednesday, March 21, 2018