Giant Apple Pie Cinnamon Roll
Caramelized apples on top of a cinnamon roll make this dessert such a fall treat! This Giant Apple Pie Cinnamon Roll is delicious, fun to make a sure showstopper!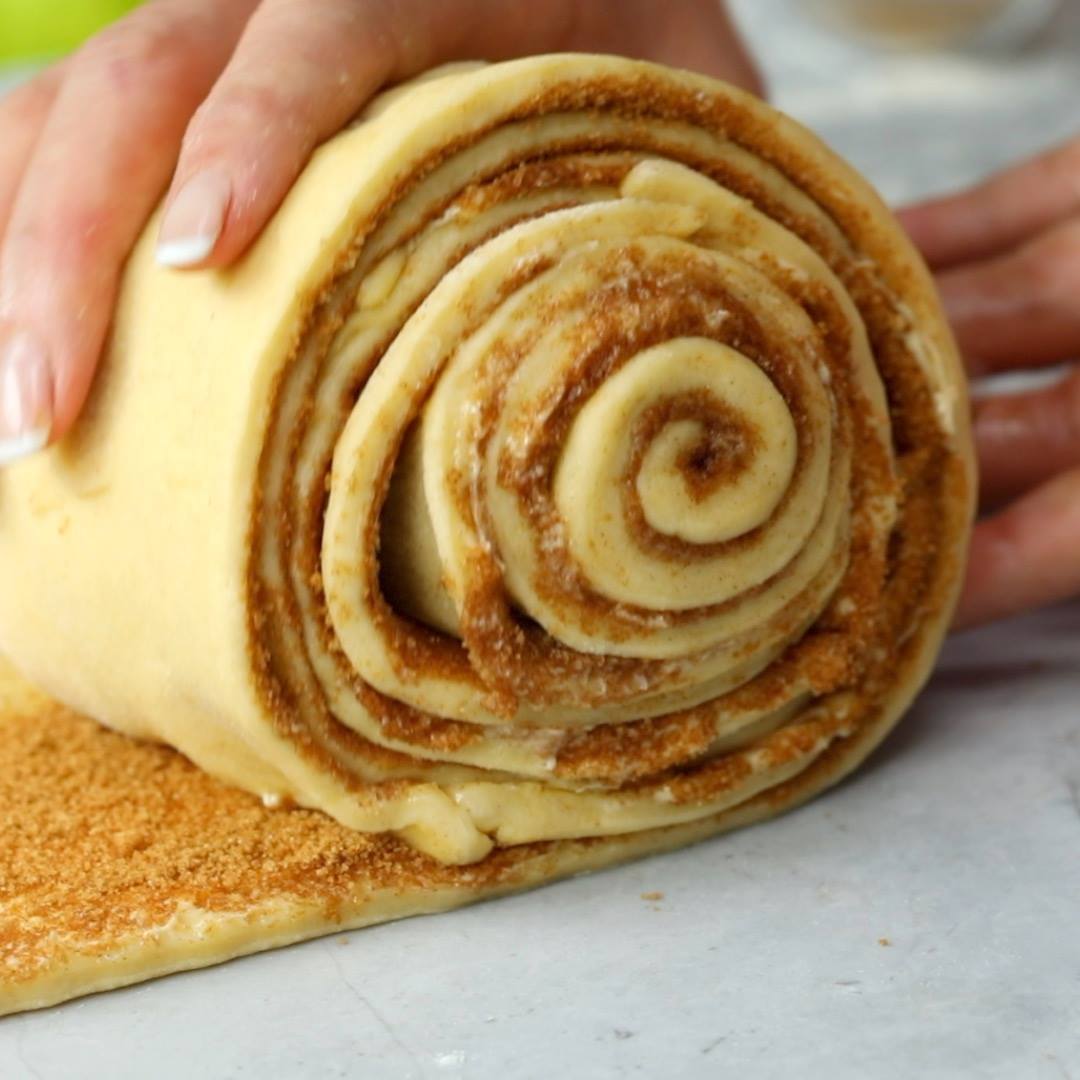 Ingredients
100g sugar
6oz cold unsalted butter
5 apples, peeled, cored and quartered
500g sweet dough
¾ cup softened butter
1 cup brown sugar
Instructions
In a nonstick pan, heat sugar until it starts to caramelize. Stir to incorporate and then when caramel is a nice amber color, add the butter and stir to combine.
Add the apples and stir to coat, cooking for 5 minutes, remove from heat.
Arrange apples rounded side down in a high sided cake tin. Set aside
Meanwhile, split dough in half, roll out each dough to ¼" thick into a large rectangle. Spread each with butter.
Mix together brown sugar and cinnamon, sprinkle over butter evenly. Cut each dough rectangle into 4 even long pieces.
Start rolling one from the bottom to the top. Take the first roll and place it on top of the next strip, starting again on the bottom and rolling up right to the top, building on the first. Continue with the remaining strips until you have a giant cinnamon roll!
Place on top of the apples, cover and let rise for 30 minutes.
Bake covered with foil in a 180ºC oven for 30 -40 minutes. Remove and let cool for about 10 minutes.
Flip over onto a board, serve and enjoy!
Watch the recipe video here:
Giant Apple Pie Cinnamon Roll

Posted by Twisted on Tuesday, October 9, 2018