MINI HAM & CHEESE DOUGH BALLS
Imagine all the flavours of a croque monsieur with none of the tedium of making and eating an actual sandwich. With our simple recipe you can get all that bechamel based deliciousness in a small dough ball. Simply: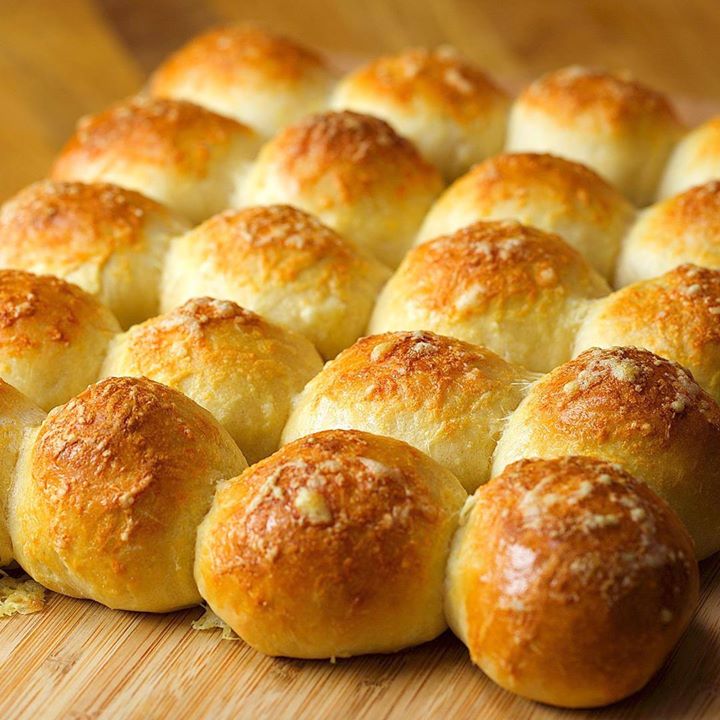 Ingredients
3 cups bechamel sauce
1 cup grated emmental
1 cup grated gruyere
1 cup chopped ham
1 tsp salt
1 tsp pepper
1 tbsp mustard (optional)
More emmental, for grating
Instructions
Mix the cheeses, ham, seasoning and mustard into the bechamel.
Spread this into an ice cube tray and freeze until solid, roughly 3 hours.
Pop them out of their tray and wrap each bechamel ice cube in a walnut sized ball of pizza dough.
Lay them all quite close together on a baking sheet, brush with egg wash and sprinkle with grated emmental.
Bake for 20 mins until they've grown in size and gone a lovely golden colour.
Watch the recipe video here:
Mini Ham & Cheese Dough Balls

Posted by Twisted on Saturday, January 27, 2018