Mini Chicken Jalapeño Popper Tacos
Bite sized tacos filled with delicious chicken jalapeño popper dip. Covered in a crispy cheesy panko crumb and baked until golden. Serve up a tray for your next game day.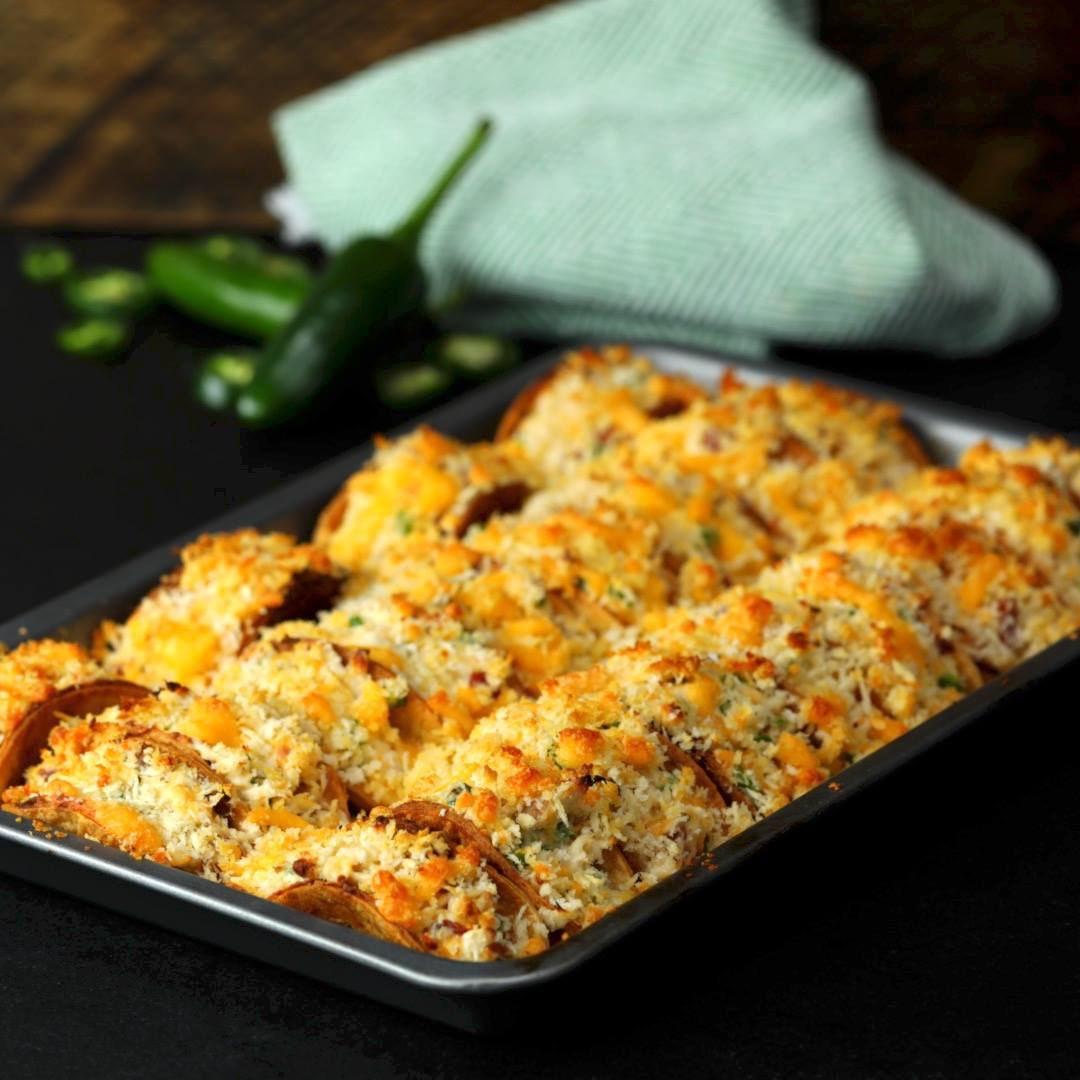 Ingredients
8 large tortillas
1 cup melted butter
½ tsp garlic powder
½ tsp pepper
2 cups shredded cooked chicken
1 cup cream cheese
1 cup grated cheddar cheese, split
½ cup grated Parmesan cheese
½ cup chopped cooked crispy bacon
3 jalapeños, deseeded and diced
½ cup Panko bread crumbs
½ tbsp butter, melted
Instructions
Cut out 3" rounds from tortillas, about 5 per tortilla.
Mix together 1 cup butter, garlic powder and pepper. Coat each tortilla round in the butter and place in a taco shape on the underside of a cupcake tin as seen in the video.
Bake for 6-7 minutes at 180ºC until golden brown.
Meanwhile, mix together chicken, cream cheese, ½ cup cheddar, parmesan, bacon, and jalapeños.
Fill each taco with chicken mixture and arrange on a tray. Standing up.
In a bowl mix together panko, remaining butter and cheese. Sprinkle over tacos and bake for 10 minutes until heated through and golden brown.
Enjoy!
Watch the recipe video here: