Easy Tempura Sushi
Make legit-looking sushi without having to apprentice for decades!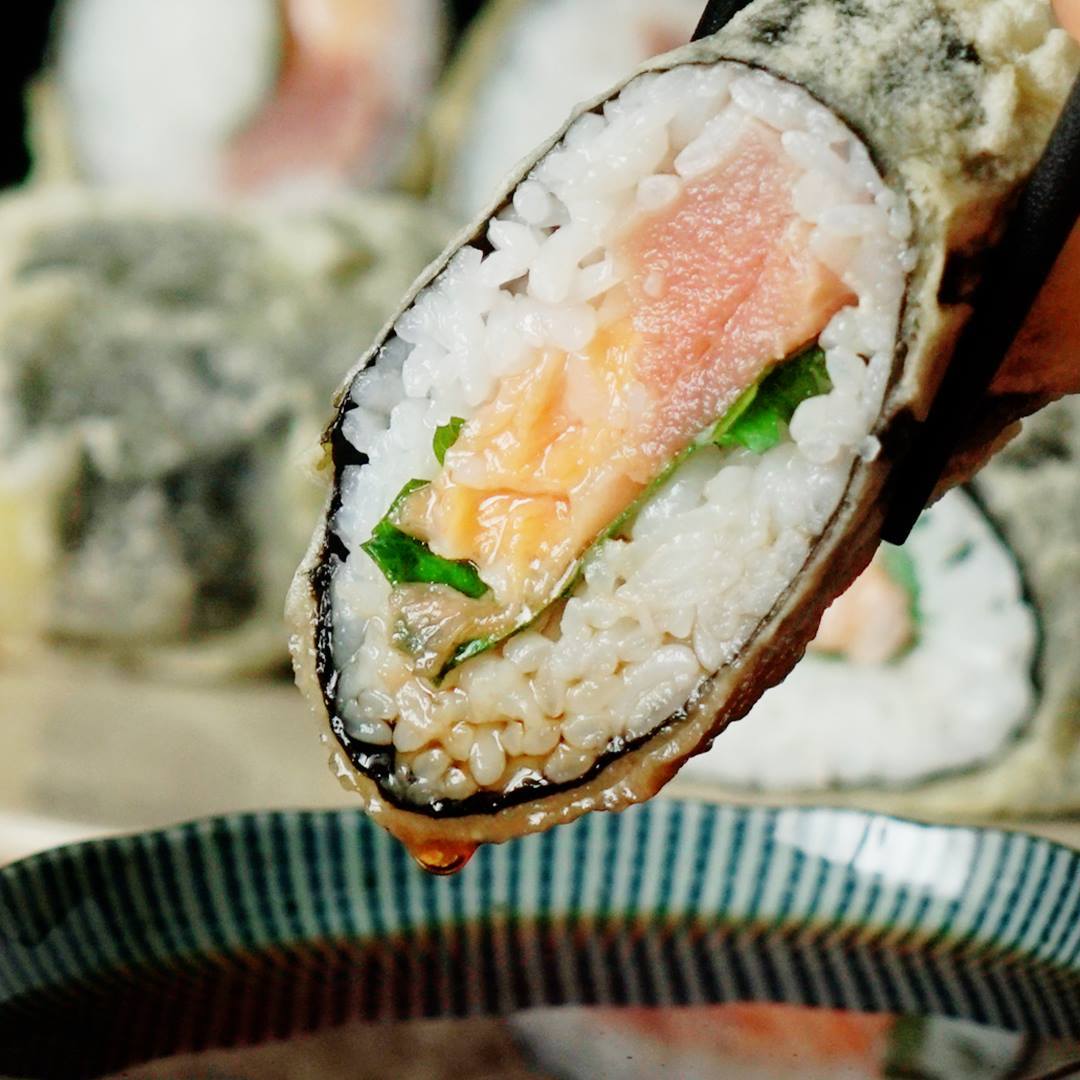 Ingredients
2 cups cooked rice
4 greens
5 ounces tuna
5 ounces salmon
4 sheets of nori
Oil, for frying
Flour
Tempura batter
Instructions
Lay a bed of cooked rice on the inside of the rice roll shaker. Place the greens, tuna and salmon, and cover them with more cooked rice. Close the cover of the rice roll shaker and shake it about 20 times.
Add the nori and shake it more.
Heat a pot of oil to 350 degrees.
Take out the sushi roll, dip it in flour and tempura batter, and quickly deep-fry it in the hot oil until crispy. Serve with your favorite dipping sauce.
Watch the recipe video here:
Making sushi literally couldn't get any easier. Taste for Yourself: https://taste.md/2Lif7B2?: Tastemade Japan

Posted by Tastemade on Thursday, July 12, 2018