Carp Sushi
This pretty sushi gives "fishy" a whole new meaning.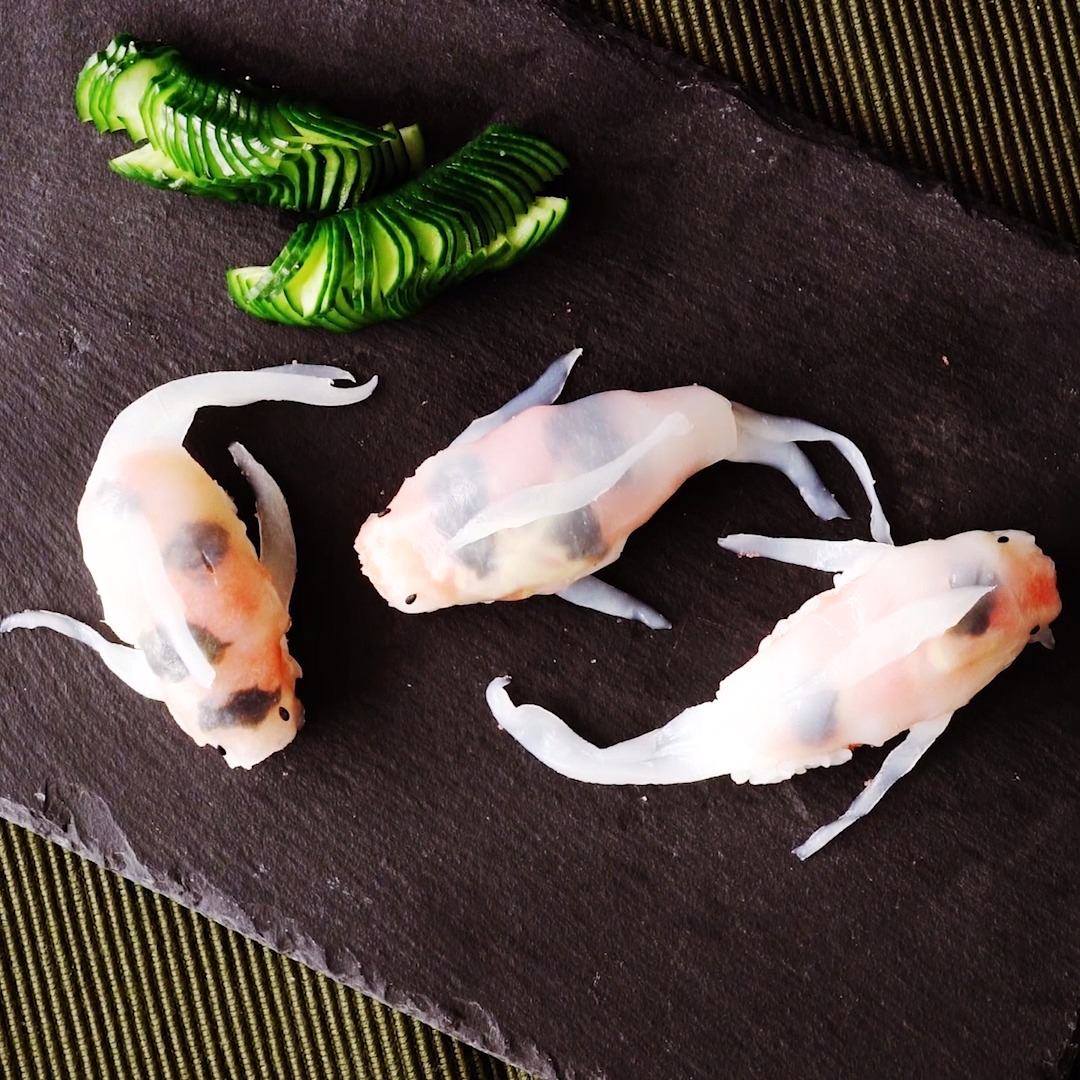 Ingredients
2 thinly sliced sushi grade squid
15 grams sushi rice
Mentaiko (seasoned cod roe)
Shredded egg
Nori
Black sesame seeds
Instructions
Cut out two thin sheets of squid.
Cut out three triangles out of one sheet. One will be the tail and the other two will be the fins.
Mold sushi rice into an oval shape. Top with mentaiko, shredded egg and nori.
Arrange the fins and tail. Cover with the other sheet of squid and place two sesame seeds for the eyes.
Watch the recipe video here:
When Tastemade Japan offers you sushi lessons, you take notes. ?1: taste.md/2KPrp3E2: taste.md/2J08fL73: taste.md/2KNRUpX4: taste.md/2J2DZit

Posted by Tastemade on Tuesday, May 29, 2018