Zucchini Taco Shells
Turn zucchini into taco shells for your next taco night.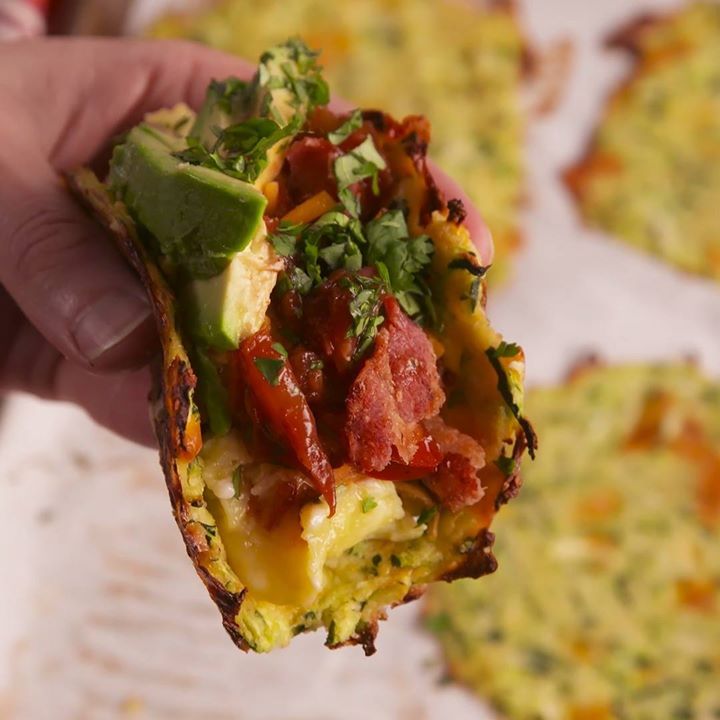 Ingredients
3 c. grated zucchini (about 3 small zucchinis)
kosher salt
Freshly ground black pepper
¼ c. almond flour
½ c. grated Cheddar cheese
1 Egg, lightly beaten
¼ tsp. garlic powder
Toppings of choice (we used scrambled eggs, bacon, cheddar cheese, salsa, avocado, and cilantro)
Instructions
Heat oven to 400°. Line a baking sheet with parchment paper. Put zucchini in a strainer and lightly salt. Let sit in the sink or over a bowl to drain as much moisture as possible, about 20 minutes.
In a large bowl, mix together zucchini, almond flour, cheese, egg, and garlic powder. Season with pepper.
Scoop ¼-cup portions of the mixture onto the baking sheet, then press each gently down until ⅛-inch thick.
Bake until the shells are lightly browned and crisp, about 25 minutes. Let cool slightly, then fill with toppings of choice.
Watch the recipe video here:
Related articles across the web