Holiday Milkshake Shooters
It'll be hard to have just one shot of this boozy holiday shake.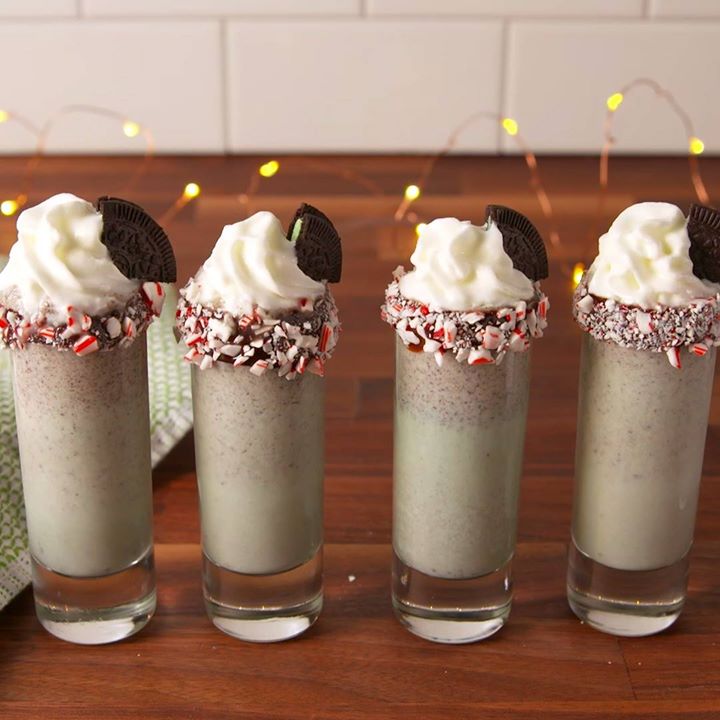 Ingredients
⅓ c. chocolate sauce
1 candy cane, crushed
4 scoops mint chip ice cream
6 Mint Thin Oreos (plus more for serving)
⅓ c. milk
2 oz. vodka
whipped cream, for garnish
Instructions
Dip the rim of each shot glass in chocolate sauce, then roll in crushed candy canes.
In a blender, blend ice cream, Oreos, milk and vodka until smooth.
Pour boozy milkshake into shot glasses. Garnish each glass with whipped cream and am Oreo wedge (one quarter of a whole cookie).
Watch the recipe video here: