Cookie Dough Ice Cream Bites
The cookie dough ice cream bites are a delicious summer treat 😋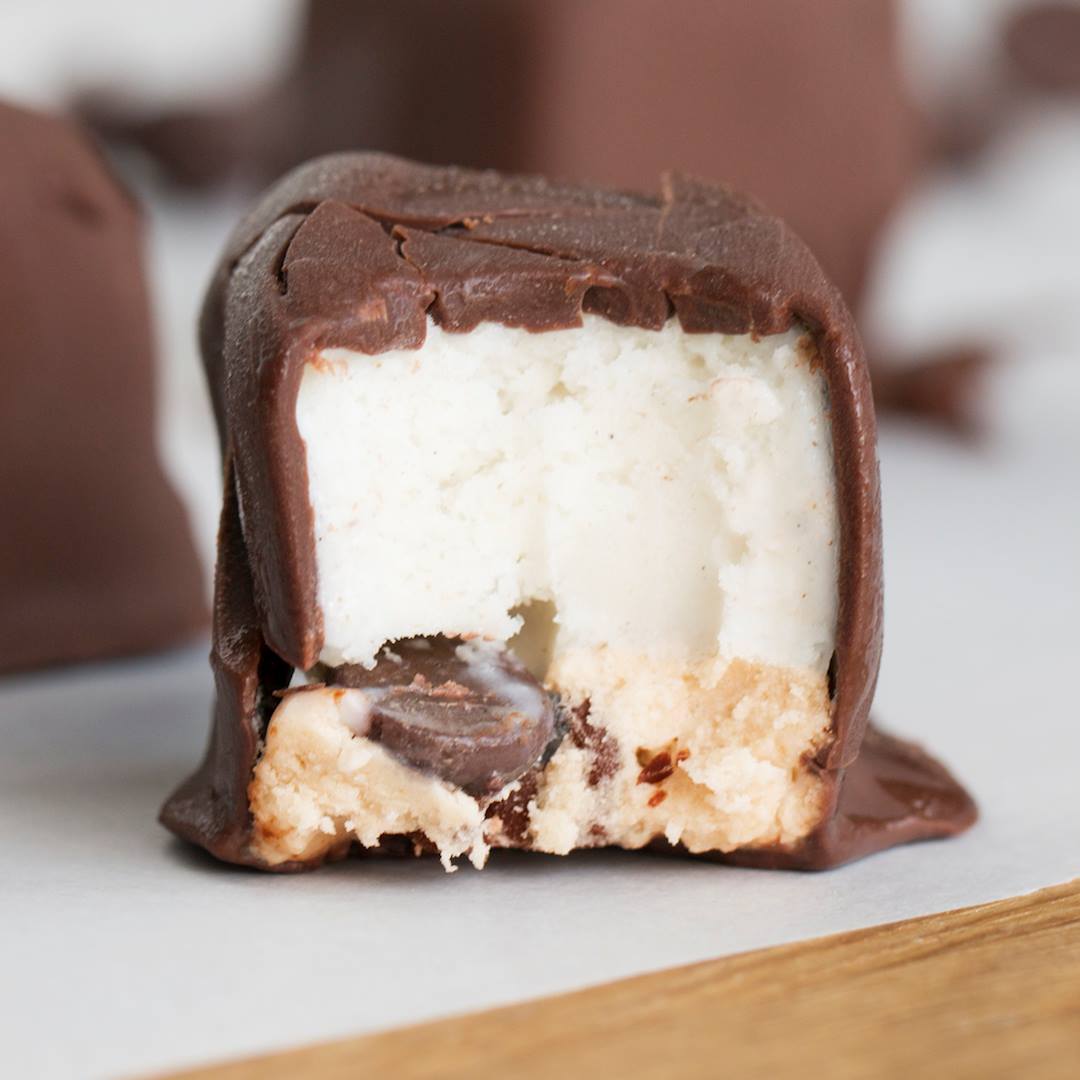 Ingredients
½ cup (110 g) brown sugar
1 pt (288 g) vanilla ice cream, softened
½ cup (120 g) butter, softened
½ teaspoon vanilla extract
1 tablespoon milk
1 cup (140 g) flour
¼ teaspoon salt
1 cup (175 g) Semi-Sweet Chocolate Morsels
¼ cup (50 g) coconut oil
Instructions
In a large bowl, mix together brown sugar and softened butter.
Mix in vanilla extract and milk until well-combined.
Add flour and salt, and continue mixing until you've reached a dough-like consistency.
Spread the "dough" mixture evenly on the bottom of a parchment-lined 9 × 9 inch (22 x 22 cm) pan.
Sprinkle about half of the chocolate morsels over the dough so that they are evenly distributed, and then press the morsels into the dough with a sheet of parchment paper.
Scoop softened ice cream on top of the dough mixture, and spread evenly.
Freeze overnight or until frozen.
In a small bowl, melt the remaining chocolate morsels with coconut oil until smooth.
Lift ice cream out using the parchment, then cut into an 8 x 8 grid.
Evenly coat each piece with the melted chocolate.
Place back in the freezer for 30 minutes.
Enjoy!
Watch the recipe video here:
The cookie dough ice cream bites are a delicious summer treat 😋FULL RECIPE: https://tasty.co/recipe/cookie-dough-ice-cream-bitesLove Tasty? Join our exclusive research panel and help us make it better! (U.S. only)Click here: https://bzfd.it/2MNGjZN

Posted by Tasty on Thursday, June 28, 2018