Fajita Cone Dip Ring
Here a really fun way to make the ultimate Twisted fajita sharer!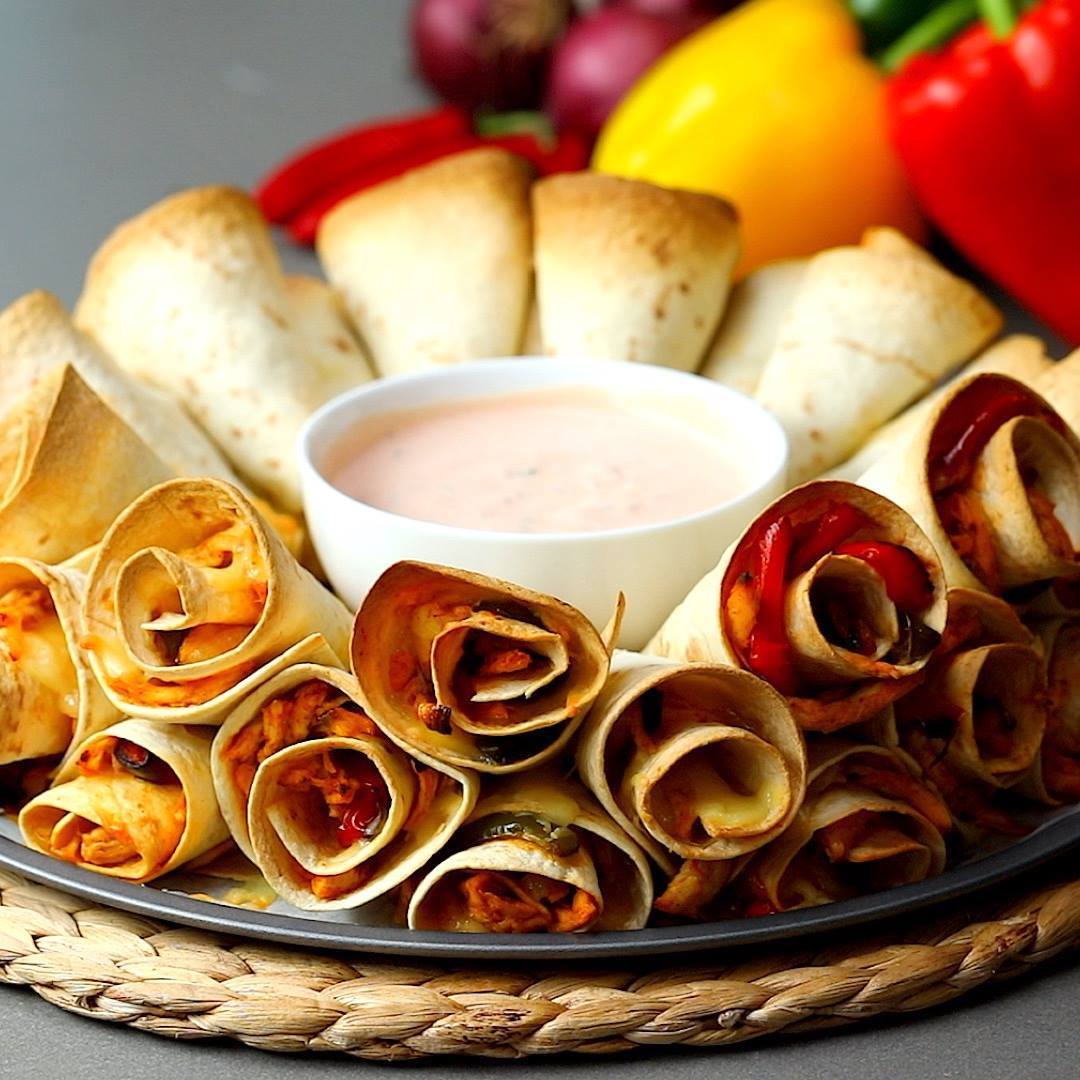 Ingredients
3 Chicken breasts
3 Mixed peppers
1 White onion
2 tbsp Fajita seasoning
1 tbsp Olive oil
Tortillas
2 cups Cheddar grated
2 cups Sour cream
1 cup Salsa
1 tbsp Coriander
1 clove Garlic
1 tsp Salt
1 tsp Pepper
Instructions
Place the chicken breasts, chopped mixed peppers and onions on a sheet pan and mix it with the fajita seasoning and oil making sure all the ingredients is fully covered in oil and seasoning.
Place in the oven for 30 minutes at 180 degrees.
Once thats cooked, shred the chicken and mix it through with the peppers.
Take a tortilla and cut it in half using a pizza cutter. Place a portion of the cheddar onto the tortilla half followed by the chicken and pepper mix.
Roll the tortilla into a cone shape and repeat until you have used up all the fajita mix.
Take a pizza tray lined with grease proof paper and place a glass in the middle. Start placing the fajita cones around the glass in a circle with the point of the cones facing inwards.
Put a handful of cheddar on top of the first layer and repeat two more times until you have 3 layers of cones.
Remove the glass and place in the oven for 20 minutes at 180 degrees.
Whilst thats cooking start making the dip by adding the sour cream, salsa, chopped onion, coriander, salt and pepper to a bowl, mixing it all together.
Remove the the cone ring from the oven and place the dip in the middle of the ring.
Rip 'n' dip and enjoy!!
Watch the recipe video here:
Fajita Cone Dip Ring

Posted by Twisted on Wednesday, July 4, 2018