Chocolate Mousse Brownies
CHOCOLATE MOUSSE BROWNIES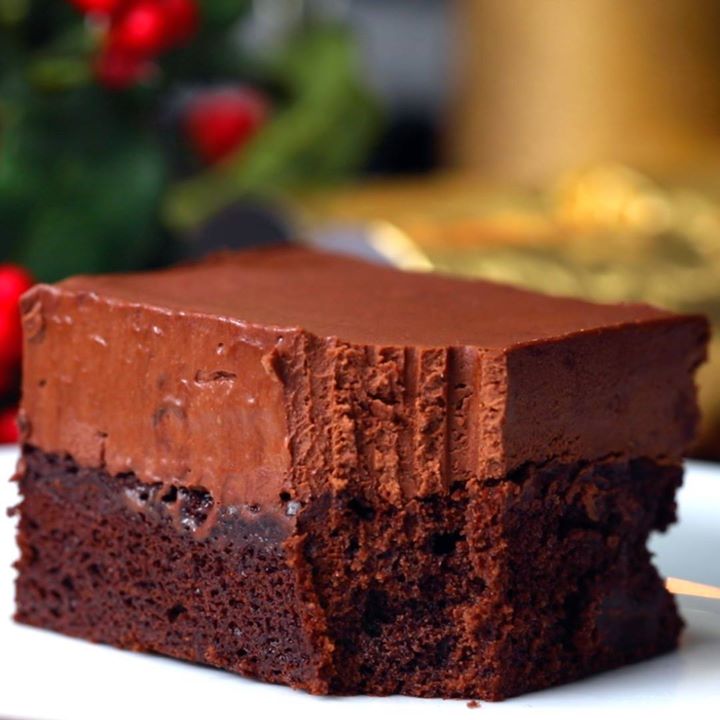 Ingredients
1 packet brownie mix
1 cup dark chocolate chunks
400 g dark chocolate, melt
2½ cups heavy cream
2 tbsp icing sugar
1 tsp vanilla
Instructions
Make Brownie mix according to the package. Fold in dark chocolate chunks. Bake according to package directions and let cool completely.
In a large bowl, add vanilla and icing sugar to the cream. Whip until stiff peaks form. Fold into melted chocolate until smooth.
Pour over cooled brownie and smooth into an even layer. Refrigerate until set about 3 hours.
Enjoy!
Watch the recipe video here:
Chocolate Mousse Brownies

Posted by Twisted on Monday, December 4, 2017