Ham And Cheese Mash Squares
A perfect treat for lunch or dinner served with bechamel for that croque monsieur touch!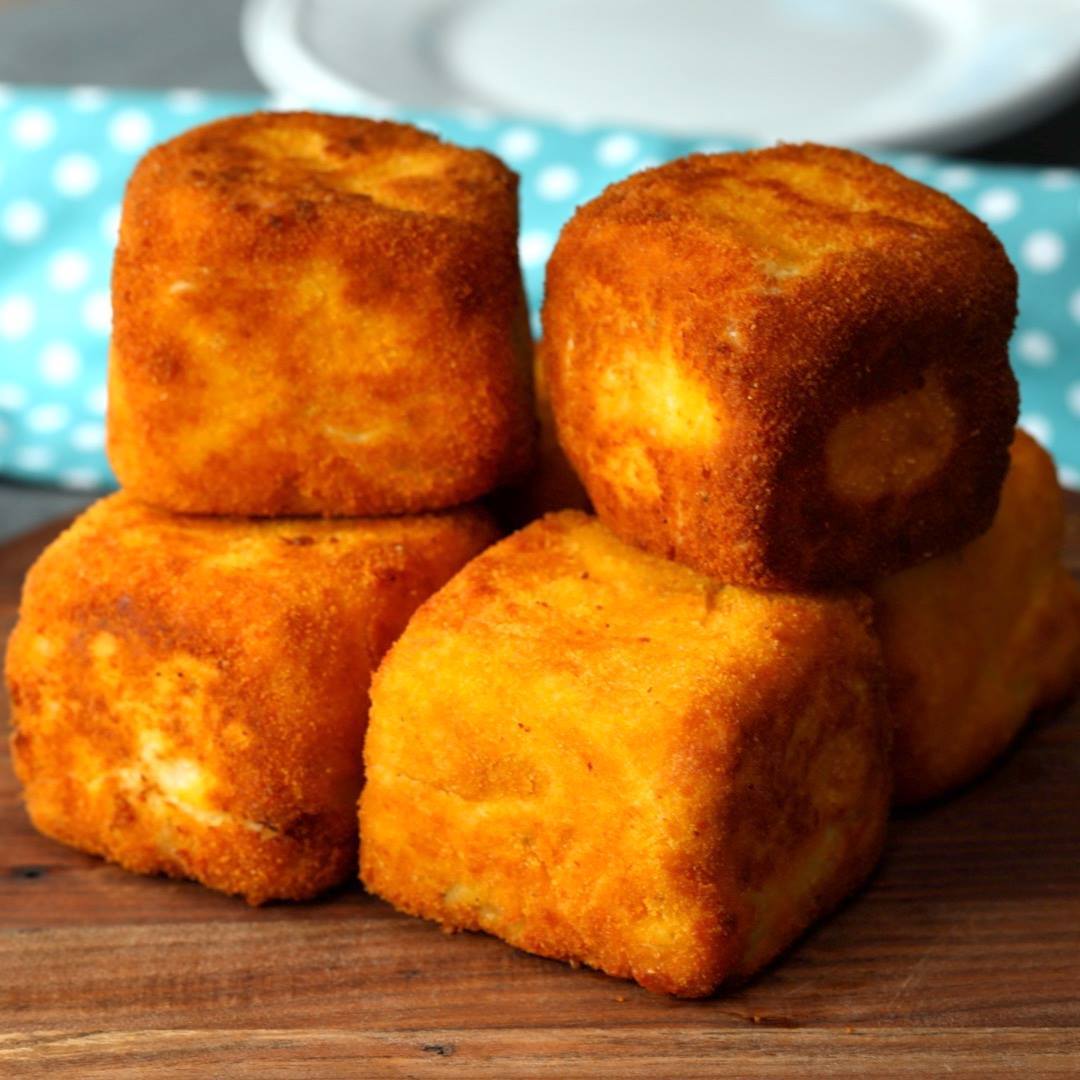 Ingredients
12 slices cheddar cheese
Sliced ham
3 cups mashed potato
1 tsp salt
1 tsp pepper
1 egg, whisked
1 cup seasoned flour
2 cups seasoned breadcrumbs
4 eggs, whisked
Oil for frying
Bechamel Sauce
Instructions
Cut 2x2 squares of cheese and ham the same size. Layer 8 pieces of cheese and 7 pieces of ham.
Mix together mashed potato, salt, pepper and 1 egg until combined.
Wrap mash around each tower of ham and cheese and form a square. Freeze for 2 hours to set.
Coat in flour, then egg then into breadcrumbs.
Heat about ½-inch of oil on medium-high heat.
Fry each side of the mashed ball until golden brown on each side. Bake for 10 minutes at 160ºC (325ºF) to heat through
Serve with béchamel sauce, enjoy!
Watch the recipe video here:
Ham And Cheese Mash Squares

Posted by Twisted on Friday, June 15, 2018