Mini Funnel Cake Hack
Ever wonder what fun tastes like?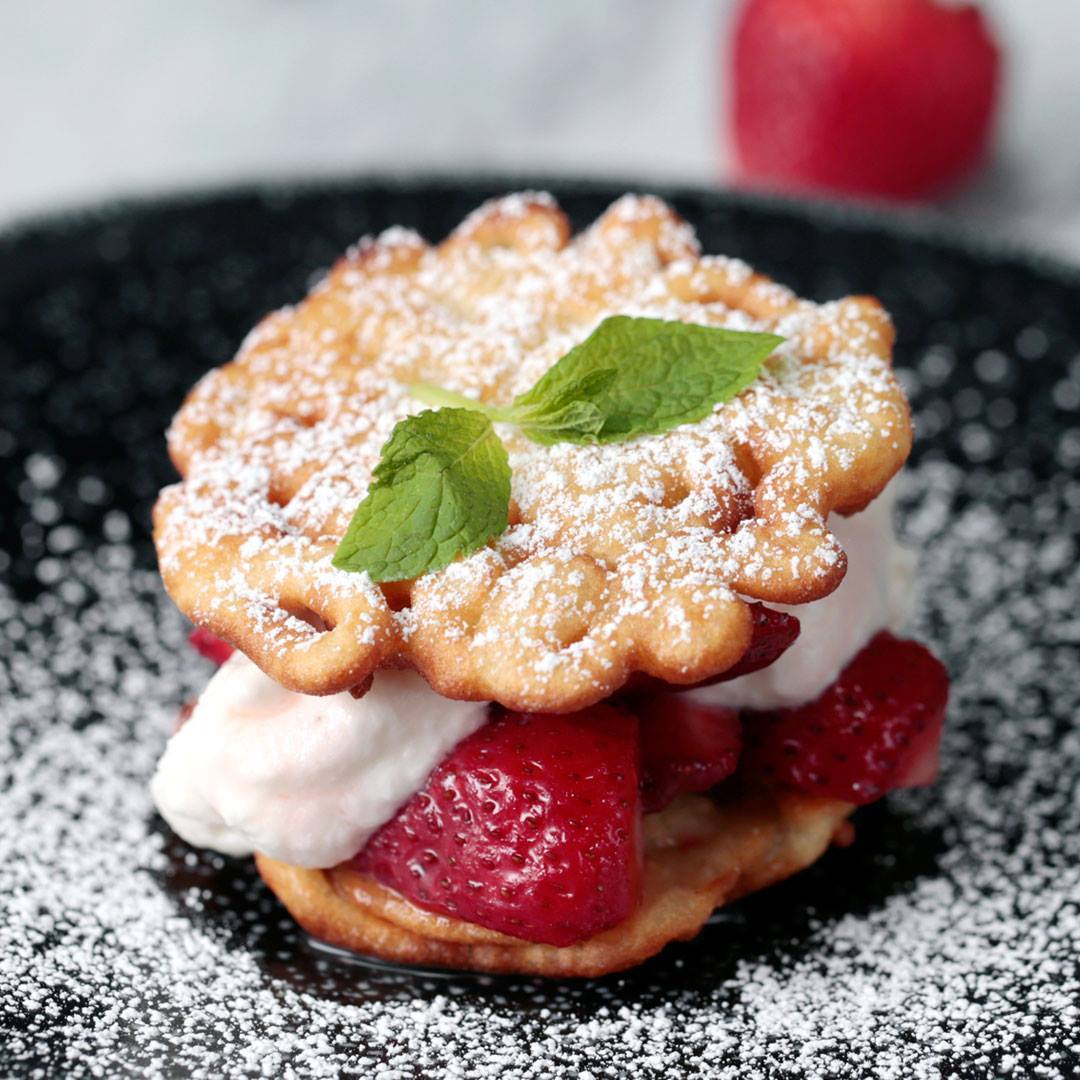 Ingredients
Funnel cake:
Vegetable oil
1½ cups flour
¼ cup powdered sugar
1 teaspoon salt
¼ teaspoon baking powder
1⅓ cups milk
1 egg, beaten
Strawberry sauce:
1 pint strawberries, quartered
⅓ cup granulated sugar
To serve:
Whipped cream
Powdered sugar
Instructions
Funnel cakes:
In a heavy-bottomed pot over medium heat, add about ½ inch of vegetable oil.
In a large bowl, add flour, powdered sugar, salt, baking powder, milk and egg. Mix to combine, and transfer to a large squirt bottle.
Place a ring mold into the oil. Squirt batter into the ring mold, moving from side to side and in spiral motions. Cook until set, about 1 minute. Remove mold and flip. Cook until light golden brown. Remove to a wire rack.
Strawberry sauce:
In a large bowl, add strawberries and sugar. Cover and let sit for 20 to 30 minutes until strawberries are juicy.
Top funnel cakes with strawberry sauce, whipped cream and powdered sugar.
Watch the recipe video here:
Ever wonder what fun tastes like?Taste for Yourself: taste.md/2N3fyAVTry Tastemade TV, Free for 7 days: https://taste.md/2zcId3s

Posted by Tastemade on Sunday, July 8, 2018