Grilled Cheese Dippers
Transform a grilled cheese sandwich into a delicious dipper! Coated with breadcrumbs and perfect for dunking into soup, you'll never make this classic the same way again.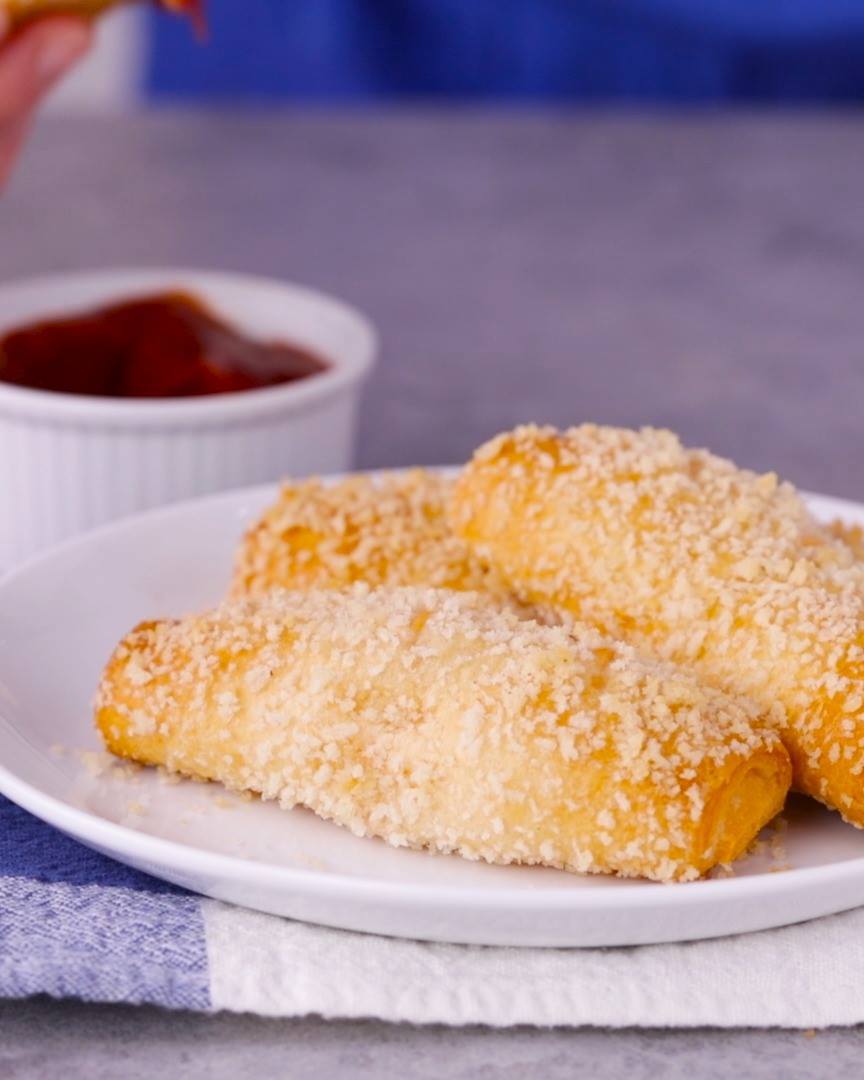 Ingredients
1 tablespoon butter
⅛ teaspoon garlic powder
⅓ cup Progresso™ original panko crispy bread crumbs (from 8-oz box)
1 can (8 oz) Pillsbury™ refrigerated crescent dough sheet
3 slices (0.8 oz each) deli sliced American cheese, cut in half
3 Cheddar cheese sticks (0.75 oz each), unwrapped and cut in half crosswise
Your favorite tomato soup, if desired
Instructions
Heat oven to 375°F. Line large cookie sheet with cooking parchment paper. In small microwavable bowl, microwave butter and garlic powder uncovered on High 20 to 30 seconds or until butter is melted. Stir in bread crumbs; transfer to pie plate or shallow dish.
Unroll dough sheet on work surface; reshape into 12x8-inch rectangle. With pizza cutter or sharp knife, cut dough sheet into 6 squares, 4x4 inches each.
Place 1 cheese slice half and 1 cheese stick half onto 1 end of each square near center. For each roll-up, roll side with cheese, rolling to opposite side, and pinching seam to secure. Continue for remaining roll-ups.
Roll dough sticks into bread crumbs; place seam side down on cookie sheet. With sharp knife, pierce top of each dough stick 3 times. Bake 15 to 19 minutes or until dough is golden brown and baked through. Serve warm with tomato soup.
Watch the recipe video here: