Giant Quesadilla Sloppy Joe
The origin of the sloppy joe remains shrouded in history. Was it invented by a savvy tomato sauce wielding chef in Iowa? Or, perhaps, at the Sloppy Joe Saloon in Havana. Maybe we will never know, maybe history will sink into the waves clutching its meaty secrets. Twisted will carry on regardless, casually re inventing the wheel every single day.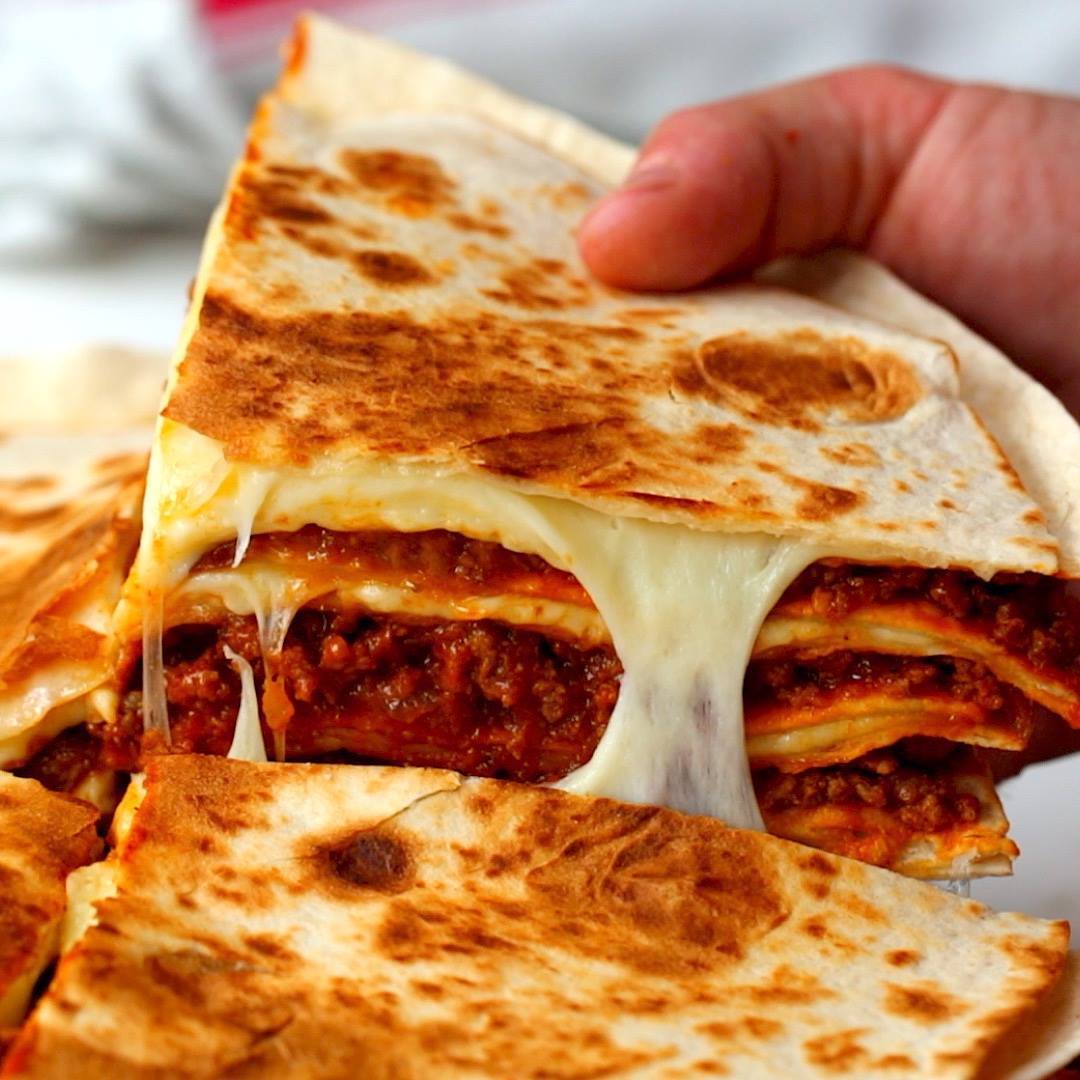 Ingredients
1 tbsp vegetable oil
1 onion, finely diced
3 cloves garlic, crushed finely
750g beef mince
½ cup ketchup
¼ cup sugar
1½ tbsp mustard
1 tsp salt
1 tsp pepper
1 tsp chilli powder
8 large tortillas
300g grated mozzarella
Instructions
Heat the oil in a large frying pan with a heavy bottom. Fry the onion until soft, then add the garlic and continue cooking for a further minute or so until fragrant.
Add the beef mince and fry until no longer pink, then add the ketchup, mustard and seasonings. Allow to simmer for around 10 minutes, adding a little water if the mix looks too dry.
While the mix is simmering make the quesadillas - dry fry one large tortilla and sprinkle with grated mozzarella. Flip when the tortilla is nicely toasted.
Stack up the quesadillas with a layer of sloppy joe mix between each one. You should get four layers.
Cut into quarters and serve immediately.
Watch the recipe video here:
Giant Quesadilla Sloppy Joe

Posted by Twisted on Thursday, May 24, 2018