Grilled Wings with Pineapple-Ginger Glaze
Not to brag, but these wings are incredible. The marinade is nice and the char from the grill is perfect. These wings have some heat to them, but not too much. Wings often come in one piece, but don't fret: Cutting whole wings is easy, just make sure you cut through the joints.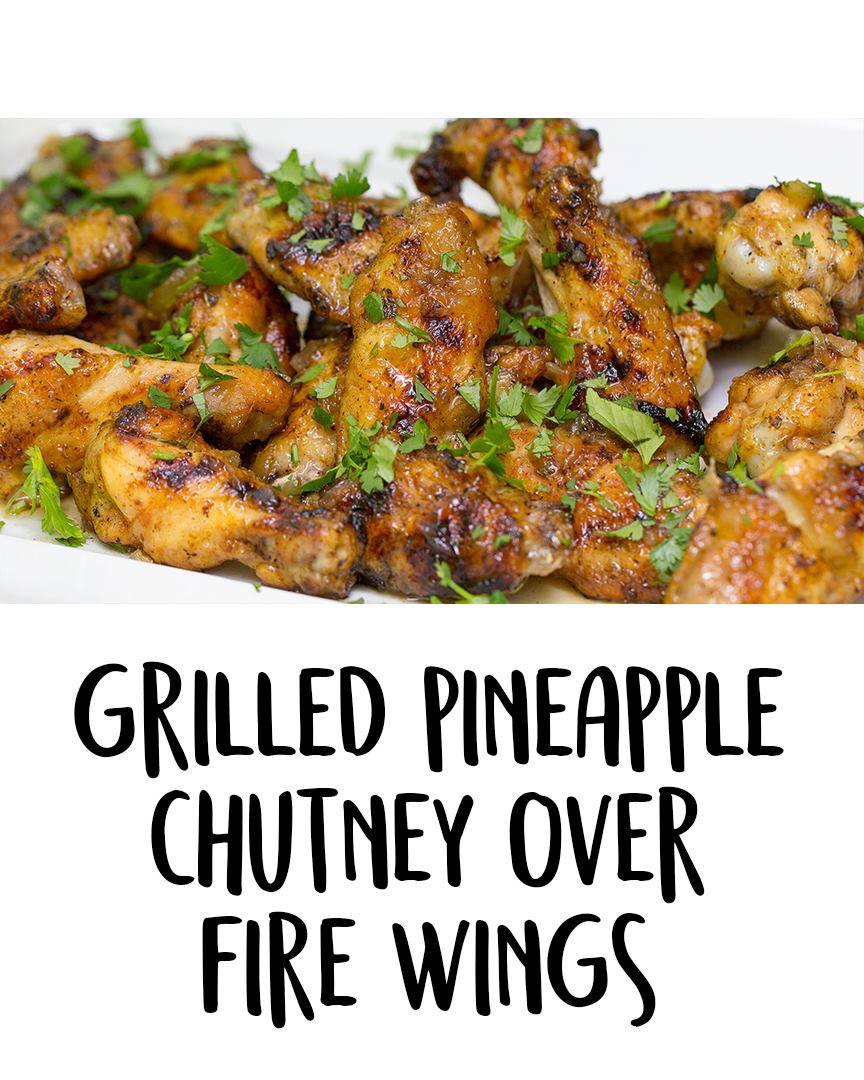 Ingredients
2¼ pounds chicken wings, cut into drumettes and flats (about 24 wings)
3 tablespoons olive oil
1 teaspoon dried oregano
1 teaspoon cayenne pepper
½ teaspoon paprika
½ teaspoon granulated sugar
1 teaspoon kosher salt, divided
1 (12-oz.) can ginger ale
½ cup pineapple preserves
½ cup pineapple juice
1 tablespoon fresh lime juice (from 1 lime)
Cooking spray
Instructions
Combine chicken, oil, oregano, cayenne, paprika, sugar, and ½ teaspoon of the salt in a large bowl, stirring well to coat chicken.
Combine ginger ale, pineapple preserves, pineapple juice, lime juice, and remaining ½ teaspoon salt in a small saucepan.
Preheat grill to medium-high (400°F to 450°F). Place saucepan on the grill, and bring to a boil. Cook, stirring often, until reduced by half, about 10 minutes. Remove from grill; reserving half of sauce for serving.
Coat grill rack with cooking spray. Place chicken on rack, and grill, turning often, until slightly charred and cooked through, brushing often with pineapple sauce, about 15 minutes. Remove from grill, toss with reserved sauce. Serve immediately.
Watch the recipe video here: