Giant Big Mac Pizza Roll
This Giant Big Mac Pizza Roll tastes exactly like a cheeseburger and is a great sharer. We recommend serving it with burger sauce for the ultimate Big Mac experience!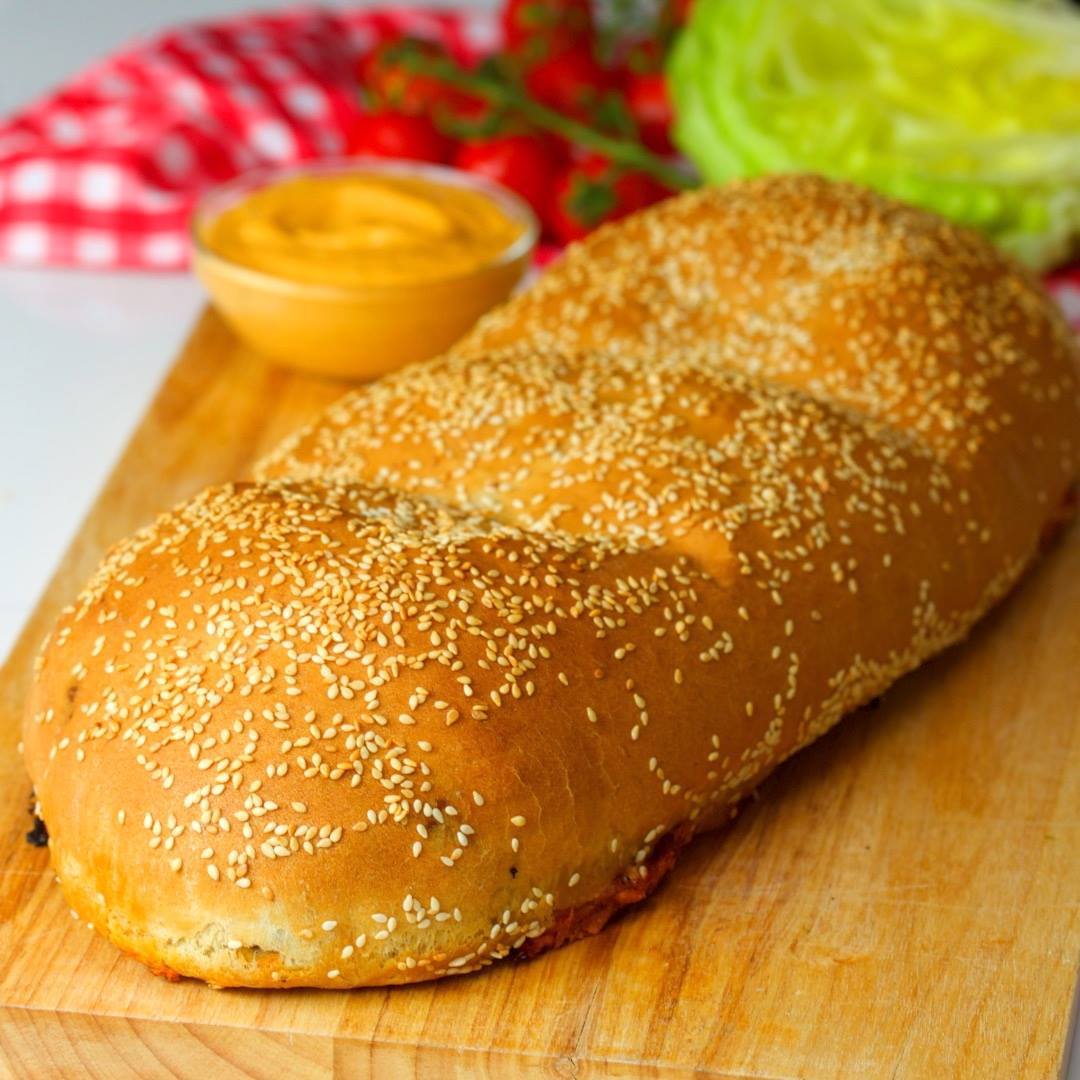 Ingredients
2 tsp oil
800g beef mince
½ tsp salt
1 tsp pepper
¼ cup ketchup
12 sliced cheddar cheese
500g pizza dough
1 onion, finely diced
5 large pickles, finely diced
Water
Sesame seeds
Instructions
Pre-heat oven to 190ºC. Heat oil over medium high heat. Add mince, salt and pepper. Break apart and cook until browned and beef is cooked through. Stir through ketchup then set aside to cool.
Roll out pizza dough to ¼" thickness. Arrange sliced cheese evenly leaves a 1" border around the edges. Top with meet mixture, scatter onions and pickles over top.
Roll tightly and pinch any open edges to seal.
Transfer to a baking sheet. Brush with water and sprinkle with sesame seeds.
Bake for 30-40 minutes until golden brown.
Let cool for 10 minutes before slicing.
Enjoy!
Watch the recipe video here:
Giant Big Mac Pizza Roll

Posted by Twisted on Wednesday, June 6, 2018