Grilled Onion Blossoms
We've already mastered the art of baking a bloomin' onion. But grilling one is a totally new experience.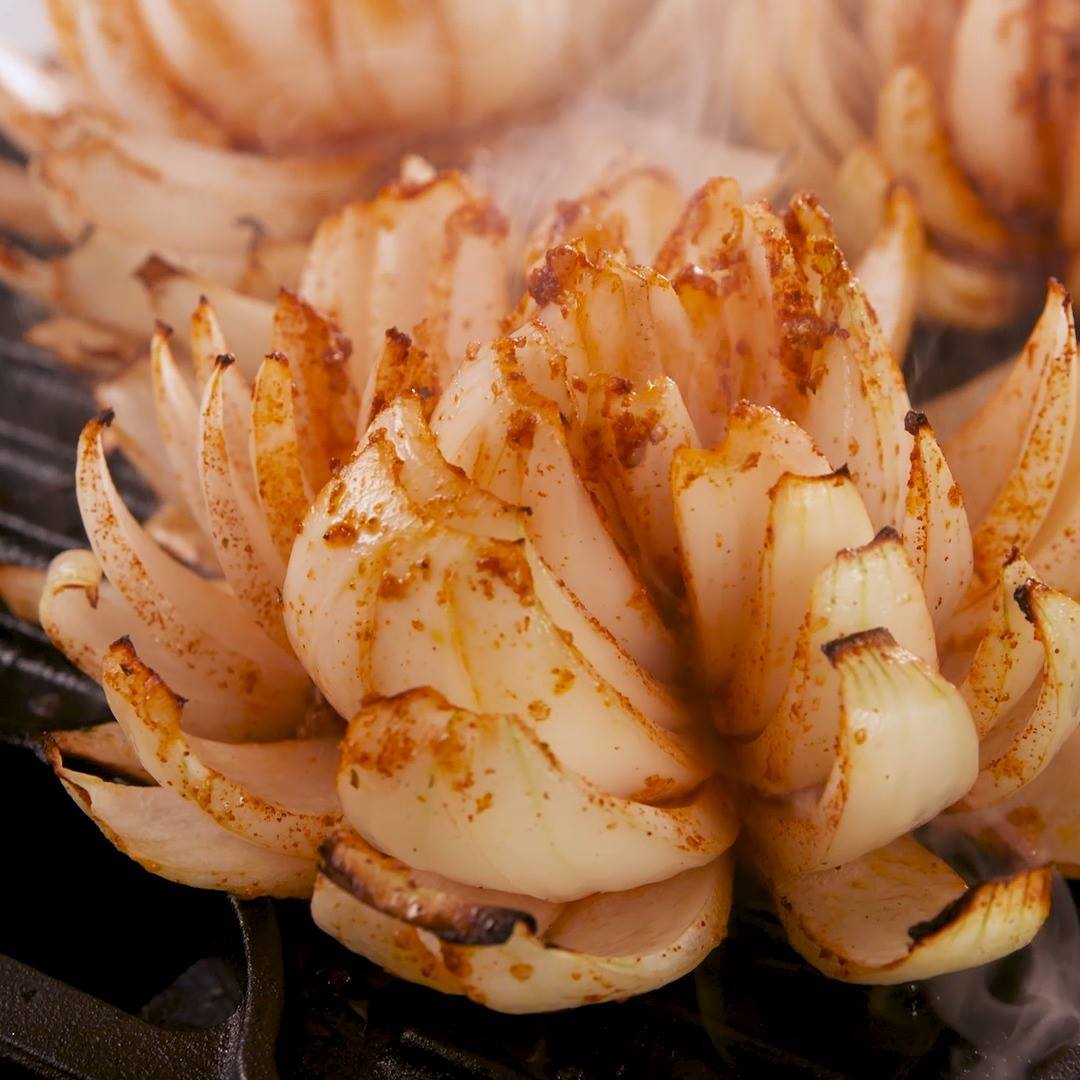 Ingredients
FOR THE DIP
¼ c. mayonnaise
¼ c. sour cream
1 tbsp. ketchup
1 tsp. Worcestershire sauce
½ tsp. paprika
Pinch of cayenne pepper
FOR THE ONION
½ c. finely grated Parmesan cheese
1 tbsp. paprika
⅛ tsp. cayenne pepper
½ tsp. Italian seasoning
4 sweet Vidalian onions, peeled with root end intact
Fresh chopped parsley, for serving
Instructions
Preheat grill over medium-high. Make sauce: In a small bowl, combine mayonnaise, sour cream, ketchup, Worcestershire, paprika, and cayenne. Season with salt.
Make seasoning: In a small bowl, combine Parmesan, paprika, cayenne, and Italian seasoning. Season with salt.
Cut stem off onion and place flat side down. Cut ½" from the root down, into 12 to 16 sections, making sure not to cut through root. Flip over and pull sections of onion out gently to separate petals. Sprinkle all over with cheese-spice mixture.
Drizzle onions with oil and grill covered until tender and lightly charred, about 15 minutes.
Garnish with parsley and serve with dipping sauce.
Watch the recipe video here: