Avocado Mac & Cheese
Avocados make everything better.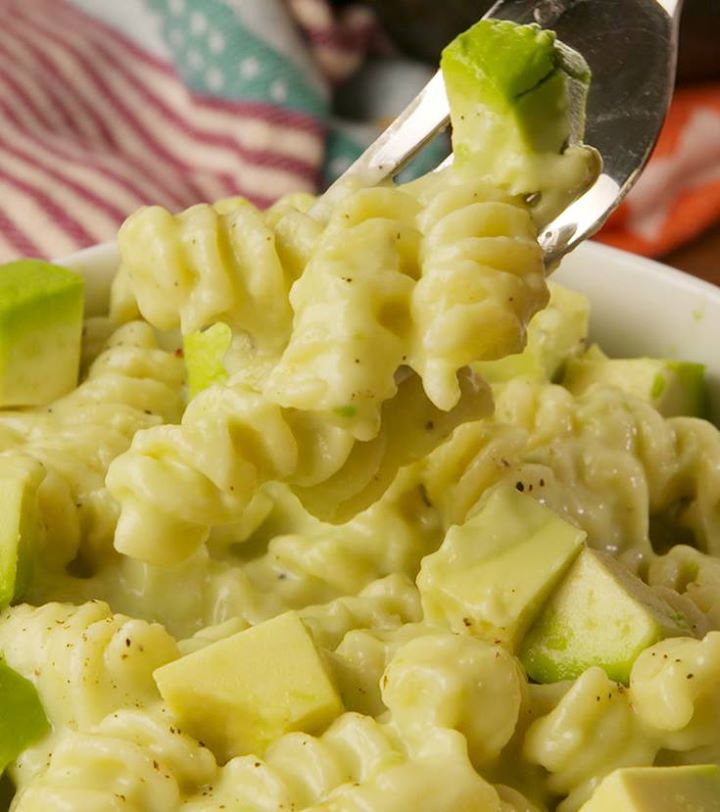 Ingredients
2 large avocados, peeled and pitted, plus more for garnish
2 tsp. lemon juice
½ c. unsalted butter
½ c. all-purpose flour
2 c. whole milk
kosher salt
Freshly ground black pepper
3½ c. shredded white Cheddar
½ c. freshly grated Parmesan
⅔ lb. Fusilli pasta, boiled
Instructions
Place avocados in a medium bowl and add lemon juice to prevent browning. Mash until smooth.
In a large pot or saucepan, melt butter. Sprinkle over flour and cook until slightly golden, 2-3 minutes. Pour in milk and whisk until combined. Season with salt and pepper. Let simmer until it starts to thicken, about 5 minutes.
Turn off heat and add mashed avocado and cheeses to pot. Whisk until smooth. Add pasta and stir until fully coated in cheese sauce. Season again with salt and pepper if needed. Top with chopped avocado and serve.
Watch the recipe video here: