Laminated Potato Chips
Why not have your potato chips make a statement?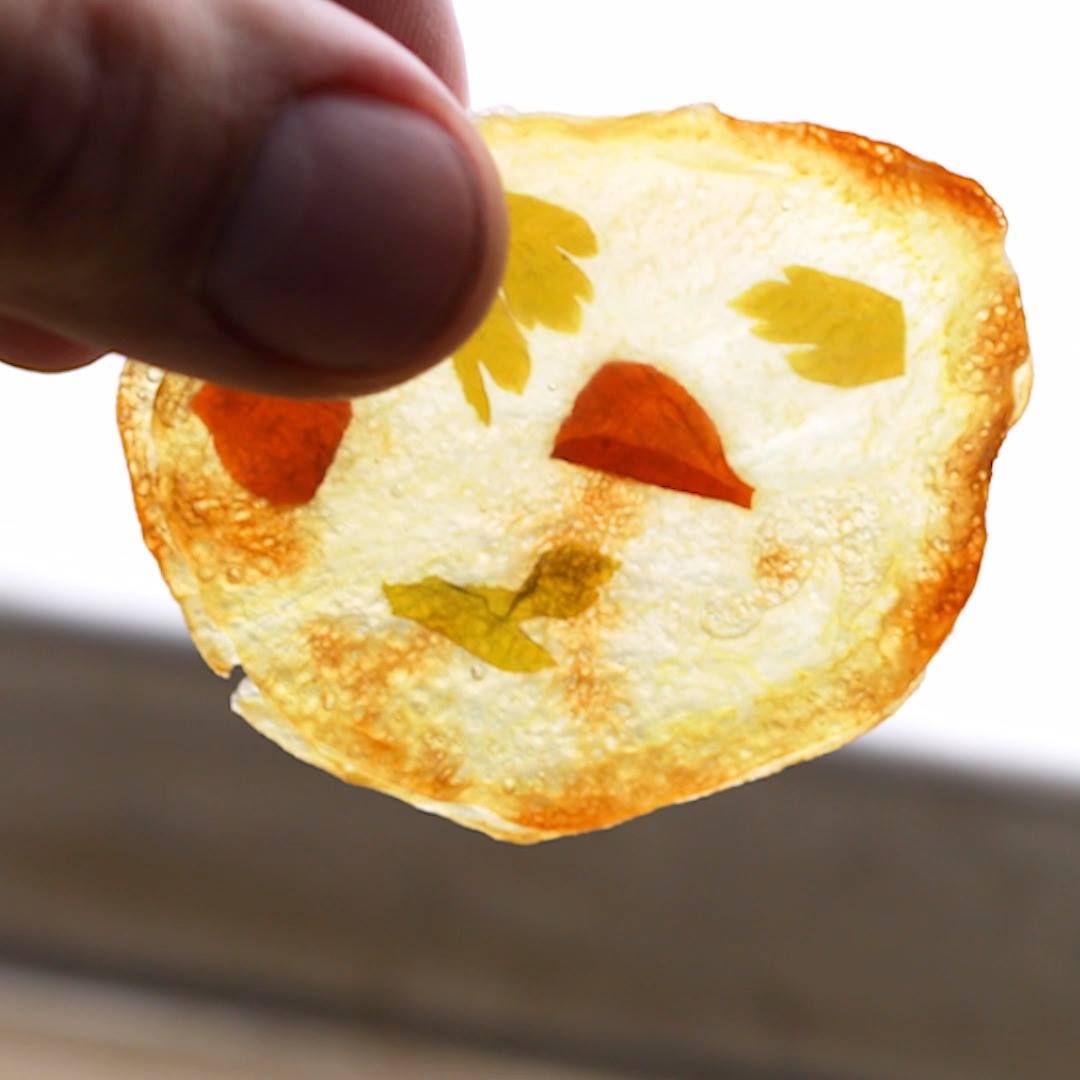 Ingredients
4 medium yellow potatoes, peeled
4 tablespoons kosher salt
3 cups water
1 bunch Italian flat leaf parsley
1 box edible flowers
4 tablespoons butter, melted
Instructions
Preheat oven to 300 degrees with two matching baking sheets inside.
In a medium bowl, mix the water and salt. Using a mandolin on the thinnest setting, slice the potatoes, making sure to keep the slices in order. Place them in the water and salt mixture.
Butter a sheet of parchment paper the same size as the baking sheets. Pat the potato slices dry and lay out on the baking sheet. Butter potatoes and place a single leaf of parsley and two flower petals on each potato. Seal with another slice of potato, and butter again. Cover with another sheet of parchment.
Remove the pans from the oven and sandwich the parchment with your chips between them. Return to the oven. Bake for 25 minutes, rotating the pan halfway through. The chips should be brown, bubbly and crisp.
Watch the recipe video here:
Are these not the fanciest chips you've ever seen?Taste for Yourself: taste.md/2z2BkltTry Tastemade TV, Free for 7 days: https://taste.md/2zcId3s

Posted by Tastemade on Monday, July 9, 2018