Monster Chilli Dog Crunchwrap
Chilli dogs - for all you American food aficionados out there, this doesn't mean a capsicum covered canine. It's a chilli con carne with hot dogs. We've taken this blasphemy even further by sticking it in a crunchwrap. Sorry about it!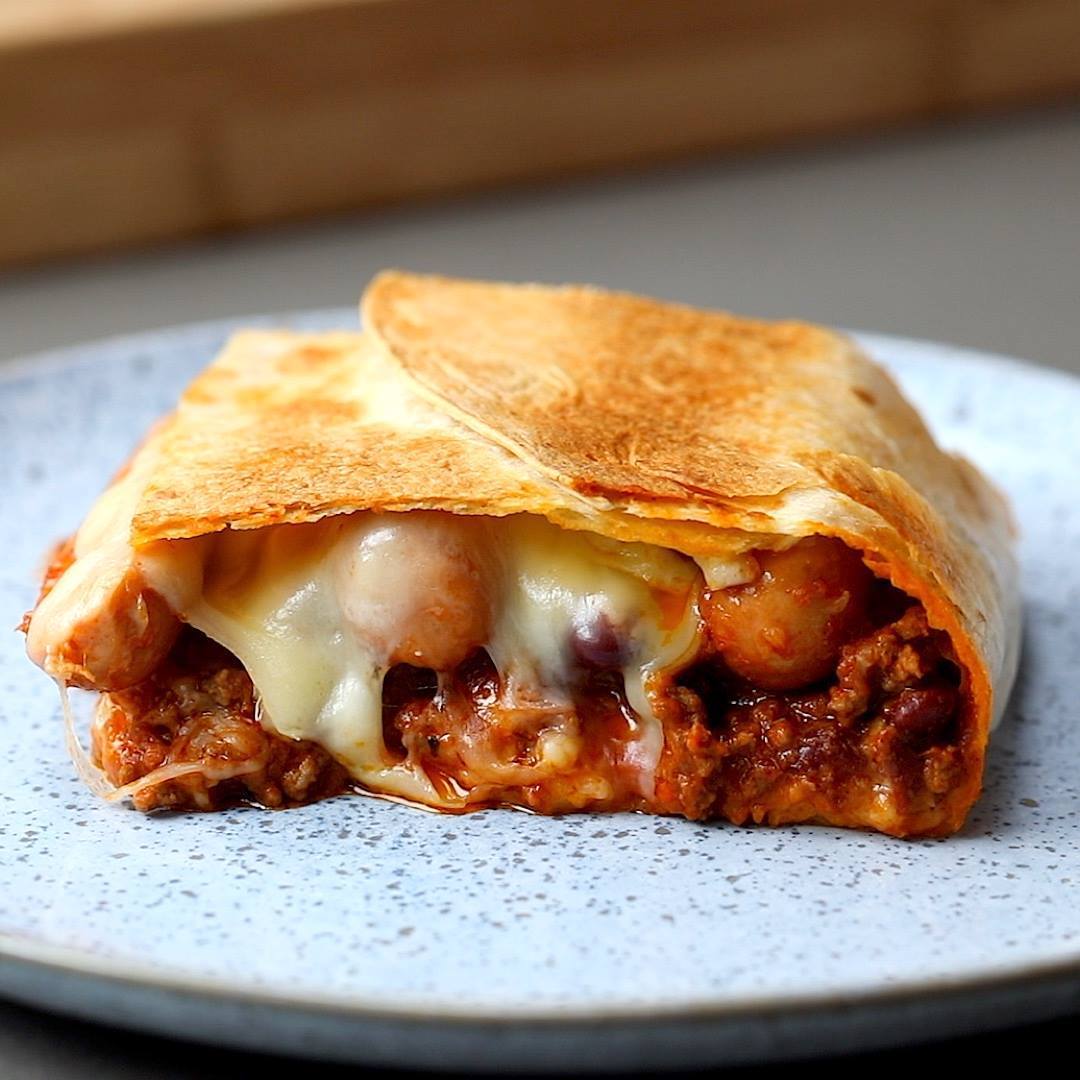 Ingredients
2 tbsp oil
1 onion, finely diced
3 cloves garlic
600g beef mince
1 tbsp paprika
1 tbsp cayenne pepper
1 tbsp cumin
1 tbsp salt
400g passata
2 tbsp tomato paste
200ml beef stock
Hot dogs
Grated mozzarella/cheddar
16 tortilla wraps
1 tin kidney beans
Instructions
Fry the onion until soft and translucent, then add the garlic and fry until fragrant.
Add the beef mince and stir fry until brown all over, then add the spices and salt. Stir everything together.
Add the passata, tomato paste and stock and bring to a simmer. Cook gently for around 40 minutes, or until the beef is soft, then take off the heat and cool.
Lay tortillas in a sheet over a baking tray. Top with cheese and spread over the beef mixture, then arrange the hot dogs on top. Cover with cheese and fold the sides over then top with two more tortillas. Add a sheet of baking paper and flatten with a baking tray.
Bake for 20 minutes at 180 degrees until crispy and cooked through.
Watch the recipe video here:
Monster Chilli Dog Crunchwrap

Posted by Twisted on Monday, July 9, 2018