Krispie Treat Ice Cream Bowls
Don't just lick your bowl clean, eat it!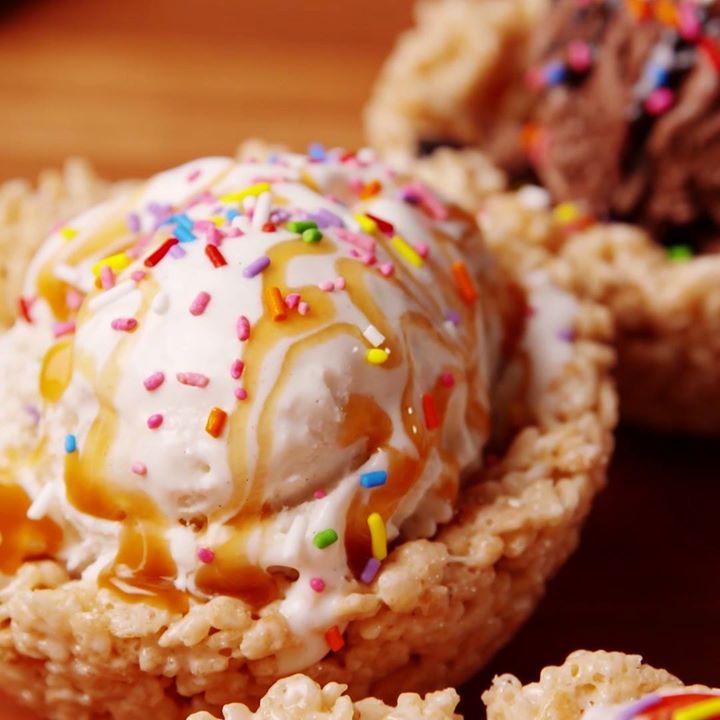 Ingredients
¼ c. butter
10 oz. mini marshmallows
kosher salt
5 c. Rice Krispies
Ice cream, for serving
Instructions
In a large pot over medium heat, melt butter.
Pour in mini marshmallows and stir until melted. Season with a pinch of salt if desired. Remove from heat and stir in cereal until it's fully coated in marshmallow.
Line a bowl with plastic wrap, then press Rice Krispie treat mixture into the inside of the bowl to create a new bowl. Repeat until you have used up all of the Rice Krispie mixture, then freeze bowls, 1 hour.
Pop Rice Krispie treat shells out of the bowls and serve with your favorite ice cream.
Watch the recipe video here: