Crispy Chicken Alfredo Pasta Parcels
We love a good bowl of pasta. We love a good pasta bake. We love the crispy bit on the pasta bake. I want more of that. What if the crispy bit SURROUNDED my bowl of pasta. Welcome to Twisted - make this tonight.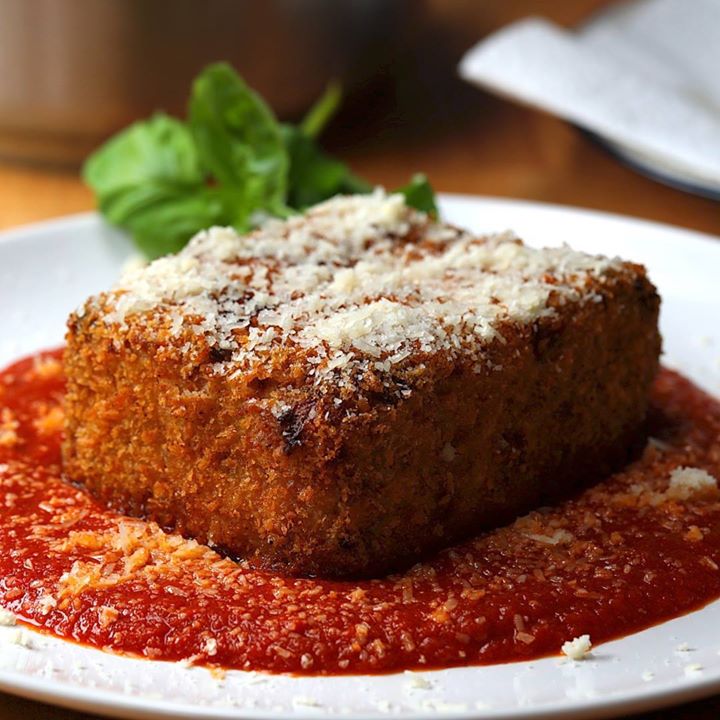 Ingredients
700ml whole milk
300ml heavy cream
1 tsp salt
1 tsp black pepper
2 tbsp chopped parsley
2 cups parmesan
2 cups shredded chicken
3 cups cooked penne
oil for frying
1 cup flour
2 eggs, beaten
2 cloves
1 cup panko breadcrumbs
60g flour
70g butter
1 tbsp thyme leaves
tomato sauce, to serve
Instructions
Heat the butter over medium heat until melted, then add the flour and stir through to form a roux. Cook out for a minute or so, before gradually adding the milk. Season with salt, pepper and thyme. Bring to a simmer. Add cream, parmesan, parsley, chicken and pasta. Cook slightly then spoon into a lined baking dish. Freeze for an hour or so.
Cut into bricks. Flour, egg wash and breadcrumb each brick.
Fry in hot oil until nicely golden brown and cooked through.
Serve with parmesan and tomato sauce!
Watch the recipe video here: